What's New in Early Childhood Professional Development?

VCPD Higher Education Faculty Institute

On September 28-29, 2017, forty-one early childhood special education and early childhood faculty members and TA providers gathered in Charlottesville for the third annual VCPD Higher Education Faculty Institute.  Sponsored by the Virginia Department of Education, the Institute is a mechanism for linking preservice and inservice professional development and ensuring the use of evidence-based practices.  Click to view the details VCPD 2017 Higher Education Faculty Institute (2)

Center on the Social and Emotional Foundations for Early Learning (CSEFEL) Modules 1 & 2

The Infant & Toddler Specialist Network is offering an interactive, two day training that promotes social emotional competence in infants and toddlers. Participants will: define social emotional development and describe how it is impacted by caregiving relationships; discuss why it is important to pay attention to the social emotional climate of infant and toddler settings, and what children's behaviors and communication tell us; identify strategies to promote social emotional skills in infants and toddlers; reflect on how culture influences social; emotional development, and discuss ways to support families and promote social emotional skills in their young children.  Click HERE for additional information and to register.

Suffolk: Nov. 3rd & 4th
Sterling: Dec. 1st & 2nd

Center on the Social and Emotional Foundations for Early Learning Modules 3 & 4: Train the Trainer

The Infant & Toddler Specialist Network is offering CSEFEL Trainer training on October 23 & 24, 2017 from 8:30 am – 4:30 pm at the Westin in Richmond led by Dr. Robert Corso, CSEFEL Project Coordinator. Participants will: learn strategies to train infant and toddler providers in how to effectively use the CSEFEL materials; understand the Pyramid Model to support young children's healthy social-emotional development and address challenging behavior; and receive follow-up support during implementation. Register HERE.

Here, Now and Down the Road . . . Tips for Loving Parents Training

Wingspan will hold training for facilitators of their parent education program, Here, Now and Down the Road…Tips for Loving Parents, on October 25-26, 2017 in Abingdon, Virginia.   This strengths-based parent education program, designed for parent groups, fosters positive relationships between parents and their children ages 3 – 8 years old. Through the use of experiential learning, the program offers facilitators practical strategies that build parents' skills to help their children express feelings appropriately, use self-control, develop creativity, solve problems, make healthy choices, and be meaningfully involved in family life.  If you would like more information, please call Wingspan at 804-967-9002.  To register, click here.

Nature and Nurture: Recognizing Social Determinants of Health in Oral Healthy Care: 2017 Virginia Oral Health Summit

Registration is open for the 2017 Virginia Oral Health Summit!  The Summit is planned for Thursday, November 2 in Richmond, and will explore population health, inequities, and social determinants of health in Virginia. Participants will hear expert speakers discuss the impact on oral health and share community-based experiences. View the event homepage. Lunch, exhibits, and continuing education credit for medical, dental, and social work providers are included with registration.

Southern Early Childhood Association 2018 Conference

John the Southern Early Childhood Association for their 2018 conference, Every Child Needs a Champion! The conference, their 69th annual, is scheduled for March 1-3, 2018 at the  Hyatt Regency Lexington & Lexington Center in Lexington, Kentucky.  Information is available on the SECA website.

Virginia Association for the Education of Young Children (formerly VAECE)

Mark your calendar for March 8-10, 2018 for the annual Virginia Association for the Education of Young Children Conference to be held in Fredericksburg, Virginia at the Fredericksburg Expo and Conference Center.

Virginia Head Start Association's 2018 Annual Conference: Call for Proposals

The Call for Proposals is now open for Virginia Head Start Association's 2018 Annual Conference. This is their largest event each year and they are looking forward to another fantastic conference full of quality professional development and networking opportunities.  The conference is planned for April 10-12 in Williamsburg. Please visit the Call For Proposals page for recommended topics and conference details.

15th National Training Institute on Effective Practices: Addressing Challenging Behavior

The Florida Center for Inclusive Communities (FCIC) and the Pyramid Model Consortium are pleased to offer a unique and inspiring professional development experience. NTI's format is designed to provide an in-depth learning experience built around the Pyramid Model. The Institute brings together experts from around the country who skillfully present three-hour workshops offering practical, ready-to-use information on social and emotional development. Learn more about the Institute.  The event is April 24–27, 2018 at the The Vinoy Renaissance St. Petersburg Resort & Golf Club.

Virginia's School Readiness Committee

At their July 26, 2017 meeting, members of the School Readiness Committee approved a set of recommendations in three areas: Standards, Pathways, and Priorities. The Committee, established by the 2016 General Assembly is tasked with addressing the development and alignment of an effective professional development and credentialing system for the early childhood education workforce in the Commonwealth.  Read the recommendations and supporting documents on the Committee webpage.

Connecting Stakeholders to Bridge the Divide: Upskilling Virginia's Early Childhood Workforce

The June 19, 2017  issue of the National Academy of Medicine's Perspectives feature the work of Virginia's Innovation to Incubation team.  This team joined other states in a series of meetings and monthly phone calls designed to help teams network and create practical implementation plans to transform the early childhood workforce.  Read the discussion paper summarizing there work here. 

 

NAEYC Annual Conference

NAEYC's Annual Conference is the largest gathering of thought leaders, classroom teachers and faculty, administrators, researchers, and other critically important practitioners and contributors in early childhood education. The Conference is a great opportunity to help advance shared work on behalf of children during their most critical period of development and learning! The Novmber 15-18, 2017 conference is planned for Atlanta, Georgia.  Additional information is available at http://www.naeyc.org/conference/.

Choosing an Early Childhood Professional Development ProviderThe VCPD Quality Assurance Workgroup has completed two new documents, Guide to Choose a PD Provider (3) and Checklist to Choose a PD Provider (2) Both are designed to assist with selection of an early childhood professional development provider who has experience and expertise in Virginia's Competencies for Professional Development Providers. Leaders who are interviewing prospective trainers may use these documents to guide their assessment of the individual's level of knowledge and skill.

The Source for Learning, Inc.

The Source for Learning's Early Childhood Education Initiatives present free, monthly professional development webinars for early childhood professionals. These one-hour sessions feature trending topics and are led by early childhood experts. Certificates of participation are provided to attendees.  Click HERE for additional information and to register.

Thu, Nov 9, 2017: Creating a Supportive Environment for Children with Incarcerated Parents and their Families

Tue, Dec 12, 2017: Super Moms and Super Dads! Recognizing the Extraordinary Needs of Single Parents and Engaging Them in Early Childhood Programs

Early Childhood Investigations

Early Childhood Investigations offers free webinars to early childhood educators. The series is produced by Engagement Strategies, LLC., and presented by leading authors, experts, and leaders. All of the webinars are recorded and may be viewed live or via recording.  Click HERE to register. Upcoming topics include:

 11/01/2017: Playful Math Instruction

11/08/2017: The ECE Mindfulness Movement: Build a Mindful Organization

12/13/2017: Early Brain Development:  5 Big Ideas Every Early Care Professional Should Know

01/10/2018: Collective Leadership in ECE Organizations: Unlocking Your Team's Natural Gifts

01/17/2018: Promoting Social and Emotional Learning in Preschool: Programs and Practices that Work

02/07/2018: Big Body Play: Why Something So Scary is So Good For Children

3/07/2018:  Picturing the Project Approach: Seeing How It Works for Teachers and Children inPractice

03/14/2018: Extending the Book Experience: Strategies That Promote Language and Literacy Development in Dual Language Learners

04/11/2018: Child Care Now & Beyond: Perspectives from Us and Canadian Advocates

04/19/2018: From Play to Practice: Connecting Teachers Play with Children's Learning

DEC Learning Decks

Learning Decks are professional development webinars for those who work with, or on behalf of, young children with special needs.  Offered by the Division for Early Childhood of the Council for Exceptional Children, each learning deck costs $25 for DEC members and $35 for nonmembers.  Register HERE.

Thur, October 19:  Developing Functional Assessment-Based Interventions in Early Childhood Settings: A Systematic Approach

Tues November 14: Collaborating with Interpreters in EI/ECSE

Tues. December 12: Focusing on the Environment: How the International Classification of Functioning, Disability, and Health (ICF) Framework is Linked to Child Participation
Conferences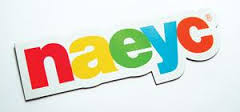 NAEYC Annual Conference
NAEYC's Annual Conference is the largest gathering of thought leaders, classroom teachers and faculty, administrators, researchers, and other critically important practitioners and contributors in early childhood education. The Conference is a great opportunity to help advance shared work on behalf of children during their most critical period of development and learning! The November 15-18, 2017 conference is planned for Atlanta, Georgia.  Additional information is available at http://www.naeyc.org/conference/.
Council for Exceptional Children Convention
The Council for Exceptional Children (CEC) 2018 Convention and Expo is the largest special education event of the year, drawing attendees from all over the world.  Registration is open now for the Convention scheduled for February 7-10, 2018 in Tampa, Florida. www.cecconvention.org/
Virginia Association for Education and Rehabilitation of the Blind and Visually Impaired Conference
The Virginia AER Conference: Achieving Independence in All Walks of Life is planned for February 21-23, 2018 at the Wyndham Wingate in Richmond.  The conference is open to all who are involved in the rehabilitation and education of individuals with visual impairments, both personally and professionally. This includes parents, students, teachers of the blind and vision impaired, medical professionals, and others.  Contact Lisa Auwarter, 2018 Virginia AER Conference Chair at lisa.auwarter@dbvi.virginia.gov or (540)332-7716 for additional information.
Virginia Association for the Education of Young Children (formerly VAECE)
Mark your calendar for March 8-10, 2018 for the annual Virginia Association for the Education of Young Children Conference to be held in Fredericksburg, Virginia at the Fredericksburg Expo and Conference Center.
Southern Early Childhood Association: Every Child Needs a Champion
Join the Southern Early Childhood Association for their 69th Annual Conference to be held March 1-3, 2018  at the  Hyatt Regency – Lexington & Lexington Center in Lexington, Kentucky.  Click for additional information.
15th National Training Institute on Effective Practices: Addressing Challenging Behavior
The Florida Center for Inclusive Communities (FCIC) and the Pyramid Model Consortium offer an in-depth learning experience built around the Pyramid Model. The Institute brings together experts from around the country who skillfully present three-hour workshops offering practical, ready-to-use information on social and emotional development.  The Institute is planned for April 24-27, 2018 at the Vinoy Renaissance Resort & Golf Club in St. Petersburg, FL.  Registration will open in the fall.
National Early Childhood Inclusion Institute
Mark your calendar for the 2018 National Early Childhood Inclusion Institute planned for May 8-10, 2018 in Chapel Hill.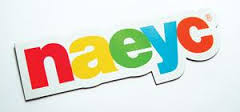 Future National Association for the Education of Young Children Conferences
Washington, DC — November 14-17, 2018
Anaheim, CA — November 4-7, 2020
Orlando, FL — November 17-20, 2021
Washington, DC — November 16-19, 2022
Nashville, TN — November 15-18, 2023
Anaheim, CA — November 6-9, 2024
Welcome!
Welcome from the The Virginia Cross-Sector Professional Development Team (VCPD). The VCPD promotes planning, implementation and evaluation of professional development with the intent to ensure coordination of all early childhood PD in Virginia. VCPD team members are committed to working together to build a unified system to support all families and their children (prenatal to age 5) in Virginia.