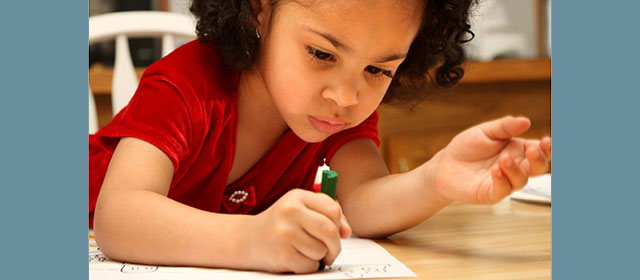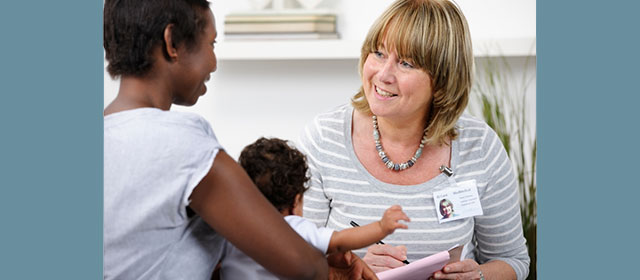 What's New in Early Childhood Professional Development?

Creating Connections to Shining Stars 2017: Virginia's Collaborative Early Childhood Birth through Five Conference

Mark your calendar!  VCPD's Creating Connections to Shining Stars (CCSS) Conference is planned for July 19-21, 2017 at Hotel Roanoke.  The conference will focus on promoting and supporting the implementation of evidence-based practices in inclusive settings for all children, birth to age five.  Stay tuned for the call for session proposals!

Project Pathfinders

The Virginia Early Childhood Foundation is accepting applications for Project Pathfinders scholarships for the spring semester.  Interested scholarship applicants may apply online from October 15 – December 12.  These scholarships can cover up to two courses per semester, as well as books and fees.  In addition to individual applicants, Project Pathfinders scholarships are available to high school students in dual-enrollment programs​ focused on early childhood education, as well as to groups of providers who would like to take coursework as a cohort.  A pilot for child care employers who are interested in registering employees as apprentices is also under development.

Contact the Project Pathfinders Scholarship Advisor for information and assistance at info@vecf.org.  Or join an informational call on ​Wednesday, October 19 at 1:00pm or ​Thursday, October 27 at 10:00am.  RSVP to Angela Rice at angela@vecf.org if you would like to participate.

Here, Now and Down the Road…Tips for Loving Parents®: Training for Parent Educators

Here, Now and Down the Road…Tips for Loving Parents is a strengths-based parent education program designed to promote the resilience of children ages three to eight.  Training is planned for October 25 and 26, 2016 from 9:00-4:30 in Glen Allen.   The program fosters positive relationships between parents and children and offers strategies that help parents support their children's social-emotional development and healthy decision-making.    Parent educators expand their knowledge of experiential learning approaches, how to apply resilience and protective factor research to everyday parenting, and how to build parents' skills to help their children express feelings appropriately, use self-control, develop creativity, solve problems, make healthy choices, and be meaningfully involved in family life.  For more information about Here, Now and Down the Road visit wingspanworks.com.

1-2-3 READ! Enhancing Emergent Literacy for Infants and Toddlers
1-2-3 READ! early literacy training is an interactive, practical two-day training designed for teachers, caregivers, and directors who work with infants and toddlers, birth to 36 months, in a group setting.  Full-day trainings are held statewide.  To register online, visit www.va-itsnetwork.org.

Martinsville—Oct. 22 & 29
Warrenton—Oct. 29 & Nov. 5
Norfolk—Nov. 12 & 19

Quality Interactions Between Professionals and Families to Enhance Child Learning

The Military Families Learning Network Family Development Early Intervention team offers free webinars designed for early childhood professionals who work with military families.  On November 3 from 8:00 – 9:30 a.m. EST,  Carol. M. Trivette, PhD, will present a webinar focusing on how practitioners can help parents, families, and other adult caregivers develop the types of interactions needed to have a lasting positive impact on the learning of their young children with disabilities.  The session will explore: strategies for helping families understand early communication attempts of children before language is developed or in the presence of a delay or disability; how adult-child interactions change to promote children's learning, and the role of the environment in the interaction between parent and child.  Click to register.  https://learn.extension.org/events/2648

Child Care Aware's Second Annual Business Summit

Registration is open for the second annual Child Care Aware Business Summit to be held on Thursday December 1, 2016 from 830-4:00 at the Wyndham Hotel in Glen Allen, VA.  Click HERE for additional information and to register.

Implementing 15 Essential Elements for High Quality: A State and Local Policy Scan

The National Institute for Early Education Research released a report exploring "the extent to which 41 states, the District of Columbia, and three large cities support high-quality state-funded preschool education. The framework for our assessment of state capacity is provided by "15 essential elements" of high-quality pre-K. These can be categorized into three clusters: enabling environment, rigorous policies, and strong practices.  The Virginia Preschool Program is considered to fully meet  four elements and partially meet seven elements.  VCPD is mentioned under "Strong Program Practices."

New Report on the Pay Gap in Early Childhood

The US Departments of Education and Health and Human Services have released a report "that shines a spotlight on the gap in pay for early education teachers—97 percent of whom are women—and the impact that inequity has on schools' ability to attract and retain experienced, high-quality staff with higher levels of education.  The report found that while education and training requirements have increased for early education teachers, workforce pay has not.  In fact, early learning caregivers and teachers with a Bachelor's degree earn nearly half the average earnings of individuals with a Bachelor's degree overall. In all states, median annual earnings for the child care workforce would qualify a worker with a family of three for Supplemental Nutrition Assistance Program benefits, which equals an income less than $26,124 annually."  Read the full report, the Fact Sheet, and/or Virginia's data.

From Best Practices to Breakthrough Impacts: A Science-Based Approach to Building a More Promising Future for Young Children and Families

The Center on the Developing Child at Harvard University has released a new report, From Best Practices to Breakthrough Impacts: A Science-Based Approach to Building a More Promising Future for Young Children and Families.  Subtitled "a science-based approach to building a more promising future for young children and families," the report includes core concepts in the science of child development and identifies five key characteristics that have been associated
consistently with positive outcomes across a range of ages and interventions.  The full report, executive summary and key findings are available at http://developingchild.harvard.edu/resources/from-best-practices-to-breakthrough-impacts/

Preschool Inclusion: Key Findings from Research and Implications for Policy
An April 2016 brief, Preschool Inclusion: Key Findings from Research and Implications for Policy (http://www.nccp.org/publications/pub_1154.html), highlights research on preschool inclusion relevant to the following three questions:
1. What are the effects of inclusive preschool on children's early learning and development?
2. What is known about the quality of inclusive preschool programs?
3. What is known about how to improve the quality of inclusive preschool?
The brief also presents recommendations for policies that are supported by research, including policies related to: the funding of early care and education programs; states' professional development systems; and investments in gathering critical information about inclusive preschool programs for ongoing monitoring and quality improvement.

Build It Better: Indicators of Progress to Support Integrated Early Childhood Professional Development Systems

The National Association for the Education of Young Children (NAEYC) has just published their newest Early Childhood Workforce Systems Initiative document, Build It Better: Indicators of Progress to Support Integrated Early Childhood Professional Development Systems.  "This resource . . . provides a set of indicators to benchmark the quality and effectiveness of state early childhood professional development systems, stimulate strategic planning, and help policy makers, administrators, educators, and advocates work together to build a better professional development system for early childhood educators working with children birth through age 8."  Virginia served as one of the state pilot teams for the projects.  Under the leadership of Kathy Gillikin and Zelda Boyd,  VCPD Governance members provided input into the development of the new document.

Archived Webinar:  Preschool Inclusion: What's the Evidence, What Gets in the Way, and What do High-Quality Programs Look Like?

Through the Early Childhood Technical Assistance (ECTA) Center, the materials from the recent webinar focusing on preschool inclusion are now available.  Presented by Linda Smith (Deputy Assistant Secretary for Early Childhood Development for the ACF at the U.S. Department of Health and Human Services) and Phil Strain (Director, PELE Center; Faculty, ECTA Center; Professor, Education Psychology & Early Childhood Special Education, University of Colorado Denver), the webinar focuses on:  an overview of the 40 years of research supporting early childhood inclusion; a review of myths surrounding the children, adults and systems that support inclusion;  and, a review of common features across the inclusion models that have produced the most powerful outcomes.

This webinar was presented as part of a series of webinars on Inclusion in Early Childhood Programs supported by the U.S. Departments of Education and Health & Human Services.  Access the archived webinar, Powerpoint presentation and supporting documents at  http://ectacenter.org/~calls/2016/nationalinclusion.asp

Early Childhood Investigations

Early Childhood Investigations offers free webinars to early childhood educators. The series is produced by Engagement Strategies, LLC., and presented by leading authors, experts, and leaders. All of the webinars are recorded and may be viewed live or via recording.  Click HERE to register. Upcoming topics include:

10/19/2016: "Assessment Literacy" for Early Educators: Unpacking Intentional Child Assessment

10/26/2016: "Mean" Behavior and Aggression in Early Childhood: The Origins of Bullying

11/09/2016:  Professional Learning Communities for Directors: A Catalyst for Program Improvement

11/16/2016:  Promoting Literacy Developmentally Appropriately: The Administrator's Rolea

11/30/2016: Professionalizing Early Childhood Education : Your Role in the Next Era

12/07/2016: The Foundation of Early Childhood Consulting: Creating a Customer Pipeline

12/14/2016: Respectful Discipline for Toddlers & Twos: The Administrator's Role in Setting Expectations

01/11/2017: The Foundation of Early Childhood Consulting: Finding Talent to Build Your Firm

02/01/2017: Makerspaces in ECE: A Planning Guide for Administrators

03/08/2017: The Foundation of Early Childhood Consulting: Growth
Conferences
Virginia Partnership for Out-of-School Time Conference: Save the Date
The 7th annual Virginia Partnership for Out of School Time (VPOST) Conference is planned for October 24, 2016 at the Hilton Dulles in Herndon.  Registration opens soon!

DEC 2016: Save the Date
The Division for Early Childhood's 32st Annual International Conference on Young Children with Special Needs and their Families will be held in Louisville, KY on October 18-20, 2016.
Home Visiting Consortium Conference:  Save the Date
Mark your calendar for the Expanding Horizons Professional Development Conference  to be held on Monday November 7, 2016 from 8:30 to 4:30 in Richmond at the Short Pump Hilton.  Dr. Brenda Jones-Harden will be the keynote speaker.  Dr. Jones-Harden is a Professor in the Department of Human Development and Quantitative Methodology, University of Maryland College Park. She is a sought after speaker and noted author who focuses on the developmental and mental health needs of young children at environmental risk, specifically children who have been maltreated or exposed to multiple family risks such as material depression, parent substance use, and poverty. She is especially interested in using this research to inform practice with respect to preventive interventions such as home visiting.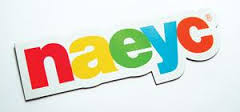 National Association for the Education of  Young Children (NAEYC) Annual Conference and Expo
NAEYC's Annual Conference is scheduled for November 2–5, 2016 in Los Angeles, CA.  NAEYC's annual conference bring together early childhood educators – teachers, program administrators, students, researchers and teacher educators –  to explore the latest research and learn from one another.  The 2016 call for proposals is now open.  The deadline for proposals has been extended to Friday, January 15th!  Learn more at http://www.naeyc.org/conference/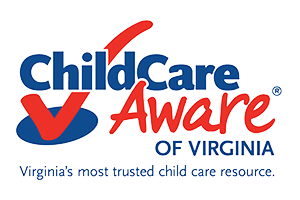 Child Care Aware's Second Annual Business Summit
Save-the-date for Child Care Aware's Second Annual Business Summit to be held on Thursday December 1, 2016 from 8:00-4:00 at the Wyndham Hotel in Glen Allen, VA.  Details will be available at www.va.childcareaware.org.
2017 VAECE Conference
The Virginia Association for Early Childhood Education (VAECE) is an organization comprised of early childhood educators, parents, policy makers and other child advocates who are concerned and actively involved in serving on behalf of the needs and rights of young children.  The 2017 VAECE conference is planned for March 30-April 1, 2017  at the Hampton Roads Convention Center.  The theme for the conference is "Every Child, Everywhere. "   Additional information is available at http://www.vaece.org/conference.html
2017 SECA Conference
The Call for Proposals is now available for the 68th Annual Southern Early Childhood Conference: Strategies for the New South.  The conference is planned for March 9-11, 2017  in Biloxi, Mississippi.
Virginia Head Start Association Conference
The 2017 Annual Virginia Head Start Conference will be at the Hotel Roanoke on April 4-6, 2017.  http://headstartva.org/events-training/annual-conference/
Council for Exceptional Children Convention and Expo
CEC's 2017 Convention and Expo will be held in Boston on April 19-22, 2017.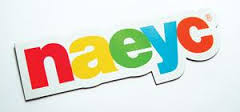 Future National Association for the Education of Young Children Conferences
Los Angeles, CA — November 2-5, 2016
Atlanta, GA — November 15-18, 2017
Washington, DC — November 14-17, 2018
Anaheim, CA — November 4-7, 2020
Orlando, FL — November 17-20, 2021
Washington, DC — November 16-19, 2022
Nashville, TN — November 15-18, 2023
Anaheim, CA — November 6-9, 2024
Welcome!
Welcome from the The Virginia Cross-Sector Professional Development Team (VCPD). The VCPD promotes planning, implementation and evaluation of professional development with the intent to ensure coordination of all early childhood PD in Virginia. VCPD team members are committed to working together to build a unified system to support all families and their children (prenatal to age 5) in Virginia.