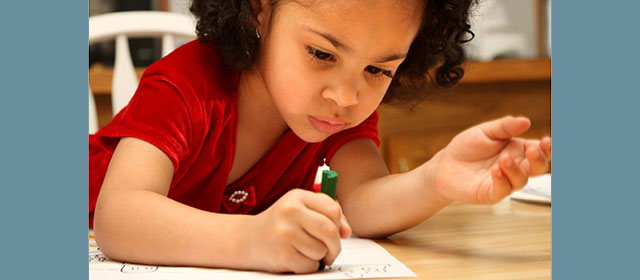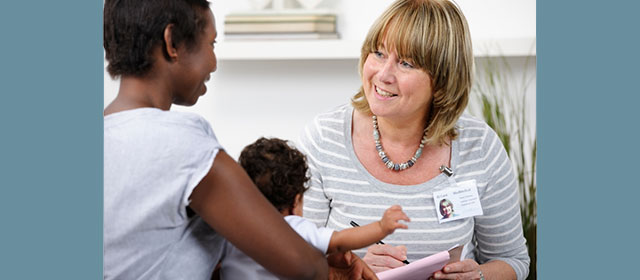 What's New in Early Childhood Professional Development?

Early Childhood Bills in the General Assembly

The 2015 Virginia General Assembly will consider a number of bills related to child care and preschool programs. A summary and link to the bills is available through Voices for Virginia's Children at http://vakids.org/topics/2015-session-early-care-education-bills. A number of the bills have implications for professional development, particularly SJR 239 filed by Senator Favola, "Requesting the Department of Education and the Department of Social Services in cooperation with the Virginia Early Childhood Foundation to convene a work group to study and develop a competency-based professional development framework for early childhood practitioners." For questions on early childhood education and care related bills contact Emily Griffey at emily@vakids.org.

Voices for Virginia's Children: Unified Agenda

Voices for Virginia's Children has published their 2015 Unified Policy Agenda, "Building the Path to Virginia's Prosperity."

CSEFEL Train the Trainer and Train the Coach

Applications are now available for the Center on the Social and Emotional Foundations of Early Learning (CSEFEL) Train the Trainer professional development scheduled for Feburary 2015.   In this training, participants will learn strategies to train infant and toddler providers in how to effectively use the CSEFEL materials and the Pyramid framework to support young children's healthy social-emotional development and address challenging behavior.  It is strongly recommended that participants are familiar with the CSEFEL pyramid model before attending the training event.  A separate Train the Coach event will be scheduled for March or April.  Please note that these are two separate training's, and individuals must participate in the train the trainer before participating in the train the coach.

CSEFEL Train the Trainer:  February 17-18, 2015 at the Holiday Inn Christiansburg

CSEFEL Train the Coach:  TBD

For more information about training events please visit http://ecmhva.org/ or contact Jackie Robinson, Project SEED Director, at robinsonjb3@vcu.edu.

Policy Statement on Expulsion and Suspension in Early Childhood Settings

The U.S. Departments of Health and Human Services (HHS) and Education (ED) have released a joint policy statement "to support families, early childhood programs, and States by providing recommendations from for preventing and severely limiting expulsion and suspension practices in early childhood settings.  Recent data indicate that expulsions and suspensions occur at high rates in preschool settings.  This is particularly troubling given that research suggests that school expulsion and suspension practices are associated with negative educational and life outcomes.5, 6, 7 In addition, stark racial and gender disparities exist in these practices, with young boys of color being suspended and expelled much more frequently than other children.2,3,4 These disturbing trends warrant immediate attention from the early childhood and education fields to prevent, severely limit, and work toward eventually eliminating the expulsion and suspension – and ensure the safety and well-being – of young children in early learning settings."

2015 VAECE Conferences: Registration is Open!

The 2015 Virg1nia Association for Early Childhood Education(VAECE) conference is planned for March 19-21, 2015 in Richmond. The theme is "Don't Stop Believin.'" The Early Bird registration rate ends Feburary 15th!   Click HERE to register.  The 2016 conference will be March 17-19 , 2016 also in Richmond.

Director's Audio Conference: Should She Stay or Should She  Go? The Inclusion and Exclusion of Infants & Toddlers

The Infant & Toddler Specialist Network is offering a free audio conference on Wednesday, February 11, 2015 from 1:00—2:00 pm.   Participants will:  review the most common illnesses found in child care settings; explore policies of inclusion and exclusion of sick infants & toddlers; define what policies there are for reporting illness to the health department; and discuss strategies and resources to
prevent the spread of illness in child care.  For additional information and to register, click HERE. 

DEC 2015 Learning Decks 

The Division for Early Childhood of the Council for Exceptional Children offers a series of Learning Decks.  Learning Decks are professional development webinars for those who work with, or on behalf of, young children with special needs. Webinars are $35 for nonmembers and $25 for members. Click HERE for additional information and to register.

Culturally Responsive Behavioral Supports for Children With Challenging Behaviors and Their

Just in Time: Providing "Real Time" Feedback to Teachers Around Individualized Behavior Support Strategies:  March 11, 2015, from 12-1 p.m. EST

Promoting Appropriate Behavior Using Visual Supports:  April 14, 2015, from 12-1 p.m. EST

Using Prompting Procedures to Teach Skills:  May 5, 2015, from 12-1 p.m. EST

Outdoor Behavior of Young Children With and Without Disabilities in Early Childhood Environments:  June 17, 2015, from 12-1 p.m. EST

Prevent-Teach-Reinforce for Young Children: An Individualized Model of Positive Behavior Support for Early Childhood Settings:  November 11, 2015, from 12-1 p.m. EST

Their Name is Today:  Free Book from Community Playthings

Community Playthings has chosen to sponsor the free distribution of "Their Name is Today" by Johann Cristoph Arnold.  "Despite a perfect storm of hostile forces that are robbing children of a healthy childhood, courageous parents and teachers who know what's best for children are turning the tide."  Arnold "surveys the drastic changes in the lives of children, but also the groundswell of grassroots advocacy and action that he believes will lead to the triumph of common sense and time-tested wisdom."   Click HERE to access an order form.  A. study guide is also available HERE.

Virginia Receives 17.5 Millions Preschool Expansion Grant 

Virginia has been awarded a $17.5 million federal Preschool Expansion Grant that will allow the Commonwealth to serve as many as 1,600 additional at-risk four-year-olds in new, high-quality preschool classes. In addition, the grant will fund enhanced services to approximately 1,400 children in existing pre-kindergarten classrooms. The awards are first-year grants with the potential of continued funding for three additional years.

The grant from the U.S. Department of Education will support expansion and improvement of the Virginia Preschool Initiative (VPI) in 11 high-needs school divisions beginning in the 2015-2016 school year. VPI is a state-funded program that currently supports quality preschool programs for approximately 18,000 at-risk four-year-olds.  In addition to providing high-quality preschool experiences and activities, the selected divisions will offer focused outreach to families and communities, as well as individualized support for children with unique learning needs, including students with disabilities, English-language learners and children from military families. This combination of instruction, outreach and support will be known as VPI Plus.

The participating divisions are: Brunswick County, Chesterfield County, Fairfax County, Giles County, Henrico County, Norfolk, Petersburg, Prince William County, Richmond, Sussex County, and Winchester.  The divisions were selected based on the following indicators of need: poverty, number of Title I schools, percentage of children entering kindergarten below the state's literacy readiness benchmark and the number of unserved at-risk four-year-olds. Together, the divisions have committed to establishing 88 VPI Plus classrooms and improving services for children in 94 existing preschool classes.

The grant also will fund a state-level effort — led by the Center for Advanced Study of Teaching and Learning at the University of Virginia (UVA) — to improve preparation and professional development for preschool teachers and administrators.

The Virginia Early Childhood Foundation (VECF) led the commonwealth's grant application effort. Virginia is one of 18 states to receive either a preschool expansion or preschool development grant. The Virginia Department of Education will lead the implementation of the Commonwealth's Preschool Expansion Grant, in partnership with the Virginia Department of Social Services, the Virginia Department of Health, UVA and VECF.  (Excerpted from Governor McAuliffe Announces $17.5 Million Federal Preschool Expansion Grant, Press Release December 10, 2014)

US Department of Education Press Release

Preschool Development Grants Fact Sheet

Virginia Receives Preliminary Early Head Start-Child Care Partnership and Early Head Start Expansion Awards

The U.S. Department of Health and Human Services (HHS) is in negotiation with agencies in seven Virginia communities for the award of Early Head Start-Child Care Partnership and Early Head Start Expansion grants. HHS will continue to negotiate with these and other applicant agencies to award all grants on a rolling basis between January 1 and the end of March, 2015. Virginia potential grant award recipients are located in Alexandria, Culpeper, Fairfax, Oakton, Roanoke,  Augusta, and West Point.

U.S. Department of Health and Human Services (HHS) Announcement

Invest in US

At the White House Summit on Early Education on December 10, 2014, President Obama announced over $1 billion dollars in early education investments through Invest in US. Invest in Us is a public awareness campaign that calls on business leaders, philanthropists, advocates, elected officials and members of the public to invest in the expansion of early childhood opportunities for children across the country. Click on these links to learn more.

The Economics of Early Childhood Investments

Playbook for Becoming an Early Learning Community

Virginia's Taking Steps to Healthy Success Early Care and Education Learning Collaboratives

The Virginia Early Childhood Foundation and partners Child Care Aware of Virginia, Virginia Foundation for Healthy Youth, Virginia Department of Health and Virginia Department of Social Services have received a second year of funding from the CDC/Nemours to reduce childhood obesity in Virginia. In 2014, Virginia's Taking Steps to Healthy Success Early Care and Education Learning Collaboratives (ECELC) project engaged directors and leaders from sixty-six ECE programs in a year-long professional development and action planning process, creating healthier care environments for over 4,400 children. With this second year of funding, 50 new ECE programs in Prince William, Rappahannock and Greater Richmond will be invited to participate in the ECELC project. For more information about this work, or to inquire about the job posting for ECELC Trainer, contact Emily Keenum, Health Initiative Coordinator at Emily@vecf.org or visit  http://www.smartbeginnings.org/home/about/open-positions.aspx.

Reauthorization of the Child Care and Development Block Grant

The Office of Child Care Administration for Children and Families, U.S. Dept. of Health and Human Services, has announced that President Obama has "signed the Child Care and Development Block Grant (CCDBG) Act of 2014 into law. The law, which Congress passed with strong bipartisan support, reauthorizes the child care program for the first time since 1996 and represents an historic re-envisioning of the Child Care and Development Fund (CCDF) program."

The law makes important statutory changes focused on better balancing the dual purposes of CCDF – to promote families' economic self-sufficiency by making child care more affordable, and fostering healthy child development and school success by improving the overall quality of early learning and afterschool programs. It also makes significant advancements by defining health and safety requirements for child care providers, outlining family-friendly eligibility policies, and ensuring parents and the general public have transparent information about the child care choices available to them."    Click HERE for a brief, plain language summary.  Click HERE for a side-by-side comparison of the old and new legislation as developed by the National Women's Law Center.

1-2-3 READ! Trainings 

1-2-3 READ! is a research-based storybook early literacy curriculum developed by Child Development Resources (CDR). It is designed to build emergent literacy in infants and toddlers through a carefully planned set of experiences that lay the foundation for reading and writing success. Participants will receive a certificate for 12 hours of training to be applied to Virginia Department of Social Services clock hours.  Visit the website at  www.va-itsnetwork.org to register.

ECE Consensus Letter for Researchers

Through the National Institute for Early Education Research (NIEER) at Rutgers University,  more than 500 researchers urge the expansion of and increased public investment in early childhood education based on the full body of scientific knowledge about early education and child development.  In an open letter to policymakers, they  provide a research summary to support and guide future investment in quality early learning programs.  The letter notes that the extensive body of research in education, developmental psychology, neuroscience, medicine and economics shows that quality early childhood education programs produce better education, health, economic and social outcomes for children, families, and the nation.

SCRIPT-NC

Looking for resources, activities, and strategies to support student learning around inclusion and diversity? Join Supporting Change and Reform in Preservice Teaching in North Carolina (SCRIPT-NC) for a free series of webinars designed specifically for for early childhood community college faculty.  Content is also relevant to individuals who provide bachelor's level instruction or people who provide other forms of professional development (training, technical assistance, and consultation).  Each webinar will include resources, activities, and assignments for delivering  content in ways that build both knowledge acquisition and knowledge application. Additional areas of emphasis will be alignment with the NAEYC standards, incorporation of the 2014 DEC Recommended Practices and state early learning guidelines, and integration of content on formative assessment.  All webinars will take place from 2:00 pm – 3:00 pm U.S. EST unless indicated and be led by Camille Cattlett.

Commonwealth Council on Childhood Success

On August 11, Governor McAuliffe signed Executive Order 22, establishing the Commonwealth Council on Childhood Success.  The Council is focusing its efforts on children from birth to age eight and is chaired by Lt. Governor Northam.  The Council addresses "the basic health, education, and child care needs of young children, including the early identification of intellectual and developmental delays, access to stable housing and nutritious foods, and high quality child care and early education programs. "

On September 12, 2014, the Governor announced members of the Commonwealth Council on Childhood Success. Members of the Council include VCPD members Toni Cacace-Beshears, CEO of Children's Harbor and Immediate Past President Virginia Association for Early Childhood Education; Aleta Lawson, Director of the Head Start State Collaboration Office; and Phyllis Mondak, Special Education Specialist/Section 619 Coordinator at the Virginia Department of Education.

VCPD Stakeholder members include Cheryl Strobel and Jaye Harvey (VPI Subgroup): Sharon Veatch and Karen Lange (Access to and Quality of Preschool and Child Care Subgroup); Patricia Popp (Early Elementary Subgroup); Ipek Taffe and Emily Keenum (Health and Well Being Workgroup); and Bonnie Grifa (Data and Governance Workgoup.)

Meetings of the Council are open to the public.  Click HERE for additional information.

Children's Cabinet 

On August 11, 2014, Governor McAuliffe signed Executive Order 21 (2014) establishing a Children's Cabinet. The cabinet " shall develop and implement a comprehensive policy agenda related to the education, health, safety, and well-being of youth throughout the Commonwealth. It shall evaluate and recommend strategies to optimize and align local, state, and federal public resources, and public-private partnerships to enhance current and prospective programs and services for Virginia's children and their families, particularly those at highest risk. It shall also identify best practices and areas for improvement."

Click HERE to read the press release and the full texts of the Executive Orders for the Cabinet and the Commonwealth Council.

Week of the Young Child™ 2015: Celebrating Our Youngest Learners!

The Week of the Young Child™  (WOYC) is an annual celebration sponsored by the National Association for the Education of Young Children (NAEYC), the world's largest early childhood education association.  The purpose of the Week of the Young Child™ is to focus public attention on the needs of young children and their families and to recognize the early childhood programs and services that meet those needs.   We will celebrate WOYC on April 12-18, 2015.  Click the links above for details.

Early Childhood Investigations

Early Childhood Investigations offers free webinars to early childhood educators. The series is produced by Engagement Strategies, LLC., and presented by leading authors, experts, and leaders. All of the webinars are recorded and may be viewed live or via recording.  Click HERE to register. Upcoming topics include:

2/4/15:  Technology and Digital Media in the Early Years: Big Ideas, Best Practices and Future Directions

2/11/15:  Shared Services: Powerful Alliances for ECE Program Sustainability and Resource Efficiency

2/18/15:  Becoming Bilingual: Resources and Strategies to Help Staff and Children in Your Program Develop the Bilingual Advantage

3/11/15:  Early Childhood Program Business 101: Basic Business Planning for Growth and Sustainability

3/25/15:  Autism Spectrum Disorders in the Early Childhood Setting: The Role of Administrators
Conferences
Creating Connections to Shining Stars 2015
Mark your calendar for Creating Connections to Shining Stars 2015!  The conference is scheduled for July 8-10, 2015 at the Wyndham Oceanfront Hotel in Virginia Beach.  This statewide conference will focus on evidence-based, quality, early childhood practices (birth through five). Sessions will include hot topics in the field of early intervention, care and early childhood/early childhood special education, such as: behavior, coaching in early childhood, curriculum and assessment, social-emotional development, infant mental health, and inclusive practices.
Our keynote speaker is Dan Habib.  Dan Habib is a Filmmaker and Project Director of the Inclusive Communities Project at the University of New Hampshire's Institute on Disability, where he has worked since 2008. Previously, he was Photography Editor at the Concord Monitor from 1995 to 2008, where he was named National Photography Editor of the Year in 2006 and 2008.  Mr. Habib created a nationally broadcast film about his son, Including Samuel, and has made many other documentaries on topic related to disability and education. He received the Justice for All Grassroots Award from the American Association of People with Disabilities in 2013 and the Champion of Human and Civil Rights Award from the National Education Association (New Hampshire) in 2012. In July 2014, he was appointed to the President's Committee for People with Intellectual Disabilities.  Mr. Habib received a B.A. from the University of Michigan.
 We need your early childhood expertise!  Share the knowledge you have gained in working with children, birth to five, by submitting a proposal to present at the 2015 Creating Connections to Shining Stars conference.  Accepted proposals will qualify for a registration discount! Please see the Call for Proposals for more information.
2015 Environment Rating Scales National Conference
Join the authors of the Environment Rating Scales in Dallas, February 25-27, for the 2015 ERS National Conference.  This conference is appropriate for all levels of ERS users and will include tracks for technical assistance providers, researchers, and quality rating specialists. Additionally, introductory training on the ECERS-3 and extensive opportunities to interact with the authors will be available.
2015 VAECE Conferences:  Registration is Open!
The 2015 Virginia Association for Early Childhood Education (VAECE) conference is planned for March 19-21, 2015 in Richmond. The theme is "Don't Stop Believin.'"    The Early Bird registration rate ends Feburary 15th! Click HERE to register.  The 2016 conference will be March 17-19 , 2016 also in Richmond. 
Addressing Challenging Behavior: The 12th National Institute on Effective Practices  
Registration for the 2015 National Training Institute on Effective Practices: Supporting Children's Social/Emotional Development is now open!  The Institute will be held April 21-25, 2015 at the Vinoy Renaissance St. Petersburg Resort & Golf Club in Florida.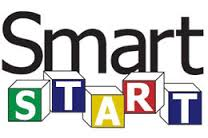 National Smart Start Conference
The National Smart Start Conference is the nation's largest conference devoted to early education systems and strategies. The conference provides advanced professional development for early education leaders committed to improving the quality of and access to early childhood services for all children ages birth to five.  The Conference will be held in Greensboro, NC on May 4-7, 2015.  Visit the Smart Start Conference website for additional information and the conference Call for Proposals.
2015 National Early Childhood Inclusion Institute
The 2015 National Early Childhood Inclusion Institute sponsored by the Frank Porter Graham Child Development Institute is scheduled for May 12-15, 2015 in Chapel Hill, North Carolina.
DEC 2015 Call for Proposals
DEC is  excited to accept proposal submissions for the Division for Early Childhood's 31st Annual International Conference on Young Children with Special Needs and their Families taking place October 7 – 9, 2015 in Atlanta, GA. The deadline for submissions is January 12, 2015. The theme for the 2015 DEC Conference is "The Time Is Always Right to Do What Is Right" – (MLK, 1964) for Young Children and Families.  Click to access the Call for Proposals.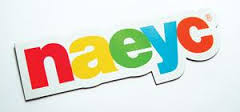 National Institute for Early Childhood Professional Development
The National Institute for Early Childhood Professional Development is designed for professionals who prepare, mentor and train early childhood professionals.  Sponsored by the National Association for the Education of Young Children (NAEYC), the Institute is scheduled for June 7-10, 2015 in New Orleans.  Click the Institute link for information about the 2014 Institute and registration for 2015 when it becomes available.

Early Educators Leadership Conference: Promoting Excellence, A Focus on Competency
The Council for Professional Recognition's Early Educators Leadership Conference will provide training, innovative tools and presenters to assist early care and education leaders develop a broad vision to advance, and unify the early care and education workforce.  The conference is scheduled for October 1-4, 2015 at the Lansdowne Resort in Leesburg, VA.  Who should attend?  QRIS and State administrators, CDA Professional Development Specialists, CDA Trainers, university and community college faculty, high school career and technical faculty and administrators.  Additional information is available by clicking HERE.
2016
Division for Early Childhood Conference
The 2016 DEC International Conference will be held in Louisville, KY on October 18-20, 2016.
Welcome!
Welcome from the The Virginia Cross-Sector Professional Development Team (VCPD). The VCPD promotes planning, implementation and evaluation of professional development with the intent to ensure coordination of all early childhood PD in Virginia. VCPD team members are committed to working together to build a unified system to support all families and their children (prenatal to age 5) in Virginia.