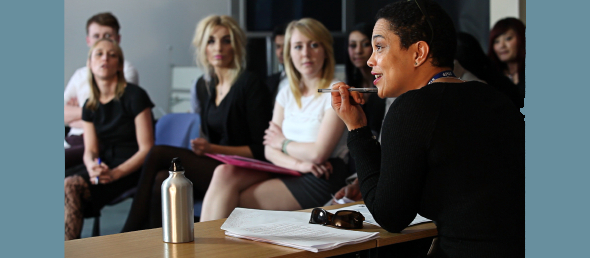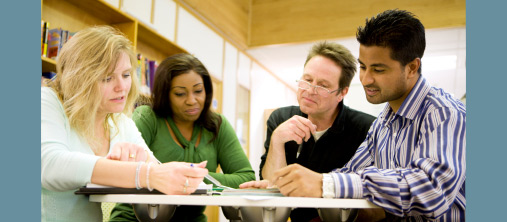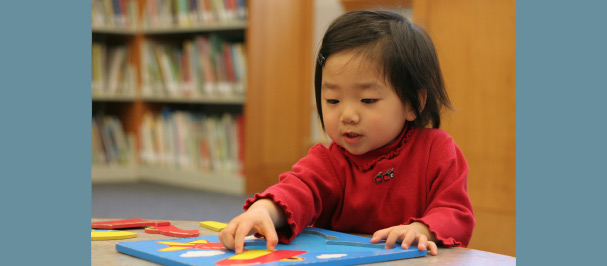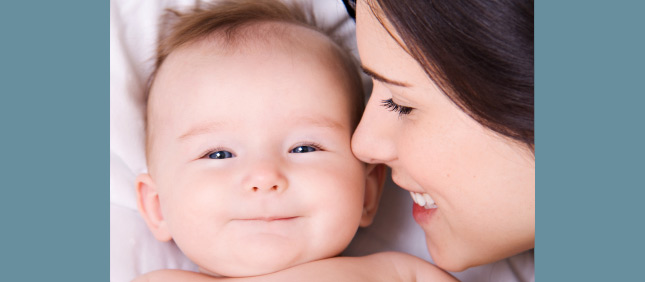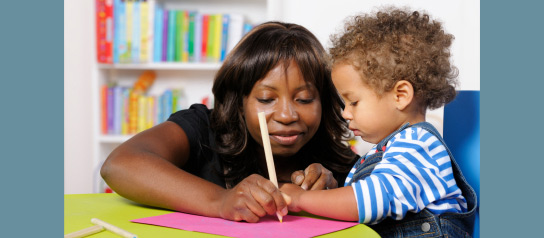 Coordination Across Early Childhood Systems

The Virginia Cross-Sector  Professional Development Team (VCPD) promotes planning, development, implementation and evaluation of professional development (PD) to ensure  coordination of  all early childhood PD in Virginia. The  VCPD team members are committed to working together to build a unified (PD) system to support all families and their children (prenatal to age 5) in Virginia. This includes but is not limited to infants, toddler and preschoolers who may experience risk factors for school failure, English language learners, economic disadvantages, cultural and linguistic differences, and young children with disabilities and special health needs.
What's New in Professional Development?
 Celebrating All Babies and Tots 2014
Registration is now open for Celebrating Infants and Tots 2014, professional development institutes offered by the Virginia Infant and Toddler Specialist Network.  The cost is $20 if received by March 7 or $30 afterwards until filled.  The Saturday sessions run from 8:30-4:30.  Dates and locations are:
April 5 – Williamsburg
April 26 – McLean
May 3 – Roanoke
May 17 - Richmond
For additional information and to register, please go to www.va-itsnetwork.org .
The Top Ten List for Why the Expansion of High-Quality Early Learning is Inevitable
U.S. Secretary of Education Arne Duncan spoke to the National Governors Association Winter 2014 Meeting on February 23, 2014.  Click the link to the full article and powerpoint from his presentation.
http://www.ed.gov/news/speeches/top-ten-list-why-expansion-high-quality-early-learning-inevitable
Child Care Aware of Virginia: First Annual Child Care Awards:  Nominations Extended!
Child Care Aware of Virginia is sponsoring the first annual child care awards on May 3, 2014! Nominations are now open at www.va.childcareaware.org  Categories include Infant/Toddler, Preschool, School Age Creative, STEM, Health & Safety, Family Engagement, Nurturing/Inclusive, Communication, Lifetime Achievement, Military, and Just Because.
Submit the nomination form and a photo of the Nominee to donnaf@va.childcareaware.org.  Nominations will now be accepted through March 21, 2014.  Voting is open from March 15 through April 20.
America's Supernanny, Deborah Tillman, will be the Guest MC at the CCAV Awards Event on May 3 in Richmond!  Registration for the Awards Event is open until April 20, 2014.
TIPS Training Calendar: Now Searchable by Region
The TIPS Calendar (Training Information for Provider Success) has a new feature.  It is now searchable by region.  Access the TIPS calendar by clicking on the tab in the upper right corner of the VCPD home page, or at the VDSS website at http://www.dss.virginia.go/family/cc_providertrain/tips.cgi.
Revision to Infant Mental Health Endorsement Application Timeframe
In an effort to recruit childcare providers, family home providers, Early Head Start providers and unregulated providers  (family, friend or neighbor) for the 10 available funding slots for 2014 under the VDSS Social Emotional project, the deadline for the Infant Mental Health Endorsement application has been extended to April 11th.
 To find out more about the Endorsement, please visit the new website at www.ecmhva.org.  Contact Bonnie Grifa, State Early Childhood Mental Health Coordinator, at bgrifa@vcu.edu to learn more.
Ages and Stages–3rd Ed. (ASQ-3) Train the Trainer and Train the Coach Opportunity
The Virginia Commonwealth University's Partnership for People with Disabilities is pleased to announce that the two-day ASQ-3 training event will be held in in western Virginia on May 8 & 9, 2014. Northern Virginia's training will be held in January of 2015.  The Ages and Stages Questionnaire – 3rd Edition (ASQ-3) Train the Trainer and Train the Coach is a two-day training event. Everyone who is trained in how to train others in using ASQ-3 will also be trained in how to coach others using the ASQ-3.  The exact locations of the training are still being finalized. All accepted trainers will be informed of the training specifics once they are finalized.
The project is working to establish a cadre of quality ASQ-3 trainers throughout the state. To do this, they are targeting organizations to help us access individuals who meet certain credentials. Each individual who is interested in being a trained trainer and coach will need to fill out an application, documenting their credentials, as well as submit a resume and three references. They will also need to document their commitment to providing the training content to infant and child care providers of children birth to age 3.   Contact Kristen Stahr for additional information at khstahr@vcu.edu or 804/828-9920.  ASQ-3 flyer    ASQ-3TraintheTrainerandTraintheCoachApplication_e-Form
Future VAECE Conferences:  Mark Your Calendar 
Future Virginia Association for Early Childhood Education (VAECE) conferences will be March 19-21, 2015 in Richmond and March 17-19 , 2016 also in Richmond.
Revised Foundation Blocks and Supporting Documents from the Virginia Department of Education 
Virginia's Foundation Blocks – Comprehensive Standards for Four-Year-Olds describes specific indicators for pre-kindergarten children in the content areas of reading and mathematics.
Preschool Curriculum Review Rubric and Planning Tool (PDF) – The rubric is designed to assist early childhood educators with reviewing curricula and products to determine if they align with the Foundation Blocks for Early Learning.
Virginia's Quality Indicators for Responsive Teaching: Creating a High Quality Preschool Learning Environment (PDF) – This checklist aligns with the preschool standards and helps teachers, parents, and administrators focus on creating shared, active, and hands-on opportunities for young children to develop their full potential.
For additional information contact Cheryl Strobel at cheryl.strobel@doe.virginia.gov or go to http://www.doe.virginia.gov/instruction/early_childhood/preschool_initiative/foundationblocks.pdf 
Kindergarten  Readiness Assessment
 A pilot is being conducted through the Virginia Early Childhood Foundation (VECF) within 25 schools and 2-4 classrooms (including special education) each across the state.  The   Teaching Strategies Gold will be used.    Teaching Strategies Gold is aligned with Virginia's Foundation Blocks for Early Learning and the common core.   Teachers are being trained this summer in inter rater reliability on the assessment.   A pretest will be given at the beginning of the 2013 school year and a post test at the end of the  2014 school year.   A report will be written and submitted. For additional information contact Kathy Glazer at kathy@vecf.org
Creating Connections to Shining Stars
State Early Childhood Conference
Over 500 people attended Creating Connections to Shining Stars,

July 22-24, 2013, in Virginia Beach. The conference was  a collaborative effort between many state agencies and early childhood programs in Virginia focusing on promoting and supporting the implementation of evidence based practices in inclusive settings for young children, both with and without disabilities. For the agenda and handouts go to: 
http://www.literacyaccessonline.org/ttaconline/Events/SS2013/Shining_Stars_2013_program.pdf
The Creating Connections to Shining Stars Conference will not be held in the Summer of 2014. Planning is underway for the next Creating Connections to Shining Stars Conference to be held in July 2015. For additional information or to volunteer to assist with conference planning, please contact the VCPD Coordinator, Jaye Harvey, at jhwellons@vcu.edu.
Welcome!
Welcome from the The Virginia Cross-Sector Professional Development Team (VCPD). The VCPD promotes planning, implementation and evaluation of professional development (PD) with the intent to ensure coordination of all early childhood PD in Virginia.