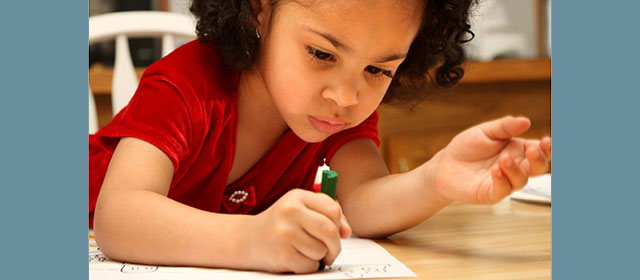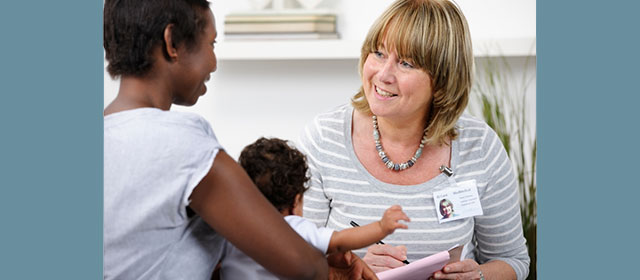 What's New in Early Childhood Professional Development?

Enriching Social Emotional Literacy

The Military Families Learning Network is hosting a series of FREE webinars and you are invited! These webinars are designed for early childhood professionals who work with military families. No registration is needed; just click the webinar link in the instructions to join. You'll receive a certificate for 1.5 professional development hours after the webinar by completing an evaluation and a post-test.    On December 3rd at 11:00,  the topic is "Social Emotional Development in the Early Years: Enriching Social Emotional Literacy." Click for additional information and to register.   https://learn.extension.org/events/2120#.VkChPberTZ4

Early Childhood Higher Education: Taking Stock Across the States

The Center for the Study of Child Care Employment has released a new brief, Early Childhood Higher Education: Taking Stock Across the States.  This brief is based on findings from the ECE Higher Education Inventory conducted in several states: California, Indiana, Nebraska, New Hampshire, New Jersey, New York, and Rhode Island. This brief highlights the extent to which ECE teacher preparation is currently integrated across the birth-to-age-eight continuum, and variations in field-based practice opportunities for teachers of young children.  For more information about the Higher Education Inventory, visit the website at http://www.irle.berkeley.edu/cscce/2013/early-childhood-higher-education-inventory/.

Early Literacy Mentor/Coach (ELMC) Announcement

The Virginia Infant & Toddler Specialist Network, a program of Child Development Resources (CDR), is currently seeking highly qualified individuals to provide on-site mentoring/coaching to infant and toddler teachers throughout Virginia following their participation in 1-2-3 READ! early literacy training. The 1-2-3 READ! training is an interactive, practical two-day training designed for those who work with infants and toddlers in a group setting. During training, participants engage in interactive learning experiences and learn how to use the 1-2-3 READ! storybook approach to infuse early literacy activities for infants and toddlers within daily routines.

The purpose of on-site mentoring/coaching is to assist both center-based and family early care providers in the use of the 1-2-3 READ! early literacy curriculum within their early care and education settings. The 1-2-3 READ! storybook curriculum is a research-based early literacy curriculum developed by CDR that has been proven to result in children, birth to age 3 years, achieving significant, measurable gains in their language and cognitive development. 1-2-3 READ! is designed to build emergent literacy in infants and toddlers through a carefully planned set of experiences that lay the foundation for reading and writing success. Each curriculum module is based on a high-quality children's storybook and provides daily learning opportunities for infants and toddlers.  Contact Debbie Connell, debbiec@cdr.org, to request more information regarding the ELMC requirements, responsibilities, and application process.

Get the Facts on Child Care in Virginia!
Child Care Aware has released the 2015 State Fact Sheets, which provide important data to better understand America's working families and the child care circumstances they face. This annual report uses federal and national data and information from state Child Care Resource and Referral (CCR&R) agencies and other state agencies to analyze family characteristics related to the need for child care, the use of child care, the supply of child care, the cost of child care, the child care workforce, and services provided by CCR&Rs. Advocates, policymakers and early childhood leaders should be interested in both the state and national data captured in this resource.  http://usa.childcareaware.org/wp-content/uploads/2015/06/2015-State-Fact-Sheets-Virginia.pdf


Policy Statement on Inclusion

The U.S. Departments of Education and Health and Human Services released a policy statement highlighting the importance of making sure that all young children with disabilities have access to inclusive high-quality early childhood programs. The policy statement sets a vision for States, local educational agencies, schools, and public and private early childhood programs to strengthen and increase the number of inclusive high-quality early childhood programs nationwide.

"As our country continues to move forward on the critical task of expanding access to high-quality early learning programs for all children, we must do everything we can to ensure that children with disabilities are part of that," Secretary Arnold Duncan said. "States, school districts, local organizations, communities and families must work together so that children with disabilities have access to programs that offer individualized and appropriate help in meeting high expectations."

You can find more information about the policy statement here and read the full policy statement and executive summary here.

Appendix 3: State-Developed Resources to Support Inclusion notes that the "Virginia Intervention Professional Development Center provides an online module (called Journey to Inclusion), videos, and a resource landing pad. The Virginia Cross Sector Professional Development Team website provides information for teaching all students together and supporting Professional Development providers."

Early Educator Central

The US Office of Child Care and Office of Head Start have a launched a new resource, Early Educator Central.  The site provides a wealth of information and resources for teachers, administrators, trainers/coaches, and professional development system administrators related to high quality infant-toddler early learning.  Check out the Fact Sheet  to explore these resources.

Governor McAuliffe Releases First Annual Report from the Children's Cabinet

Governor McAuliffe has released the first annual report from the Children's Cabinet and a set of policy recommendations of the Commonwealth Council on Childhood Success (See article below).

"Last year I created both the Children's Cabinet and the Commonwealth Council on Childhood Success to focus our administration's efforts to improve the health, education and well-being of children throughout the Commonwealth," said Governor McAuliffe. "As we work to build a new Virginia economy, smart investments in our children, their families, and our communities now will ensure that our Commonwealth remains a global economic leader for generations to come."

The Children's Cabinet, the first of its kind in Virginia, was created by Executive Order 21 and is chaired by Secretary of Education Anne Holton and Secretary of Health and Human Resources Bill Hazel. Membership also includes Lt. Governor Ralph Northam, First Lady Dorothy McAuliffe, Secretary of Commerce and Trade Maurice Jones, and Secretary of Public Safety and Homeland Security Brian Moran. Accomplishments from their first year, highlighted in the report, include: providing coordinated oversight across child and family-serving systems from various Secretariats; facilitating connections at the state level, and between state and local partners; promoting positive outcomes, through policy change and new grants, in the five priority issue areas identified in Executive Order 21; and a concerted strategic planning effort, supported by a grant and technical assistance from Casey Family Programs, to guide the Cabinet's work over the next few years.

Commonwealth Council on Childhood Success: Final Recommendations

The report and recommendations from the Commonwealth Council on Childhood Success were sent to the Governor and the Children's Cabinet on June 1, 2015.  The full document is now accessible online.  Since last Summer, the Council has assessed the health and educational needs of Virginia's children.  Workgroups were established in five key areas:  the Virginia Preschool Initiative, Access to and Quality of Child Care, the Early Elementary Years, Health and Well Being, and Data and Governance.  The Council has adopted 16 recommendations, each with numerous policy options and strategies.  Of the recommendations, strengthening the Virginia Preschool Initiative, better coordinating the governance and administration of state agencies and programs serving young children and their families, and investing in early intervention for young children to ensure their health and well being were identified as priorities.

State of Preschool 2014

The National Institute for Early Education Research (NIEER) has released the State of Preschool Yearbook 2014.  The annual report, which includes state profiles and rankings covering the 2013-2014 school year, looks at enrollment, funding and quality benchmarks for state-funded preschool nationally and by state.  The Executive Summary notes small gains nationally in state Pre-K, but less than a third of 4-year-olds are enrolled.  40% of enrolled children are still served in inadequate programs.

Secretary Arne Duncan stated, "Providing all children, particularly those most at risk, with a quality preschool experience is one of the best investments our country can make.  I am encouraged so many states – both Republican and Democratic governors – have increased preschool enrollment and the quality of their programs. We have invested more than $1 billion in expanding quality and access even further over the years to come. Even though we clearly have work to do on the state and national level, this report confirms we're moving in the right direction and creating the building blocks for every child to enter kindergarten prepared."

Virginia's data reflects 18,021 4-year-olds served through state spending.  The per child amount has decreased from a high of $4,737 in 2002 to a low of $3,741 (in 2014 dollars.)  Virginia served 12,526 three and four year olds through the federally-funded  Head Start program, and 9,333 three and four year olds through early childhood special education.  Virginia met the benchmark on six of the ten national quality standards.

The TED Talk They Keep Talking About: The Power of High-Quality Early Ed

Before a sold-out TEDxUNC conference crowd, Frank Porter Graham's Kathleen (Kate) Gallagher told the amazing story of the children who were part of the most famous study in early childhood—FPG's Abecedarian Project—and she explained the transformative power of high-quality early care and education.  Gallagher extended the theme of this year's TEDxUNC conference, "Assembly Required," to what she called "the single most important feat of construction that our society undertakes…the assembly required to build physically, emotionally, cognitively, and socially healthy children."   Read the text of her report, or view the video of this powerful presentation.

DEC 2015 Learning Decks 

The Division for Early Childhood of the Council for Exceptional Children offers a series of Learning Decks.  Learning Decks are professional development webinars for those who work with, or on behalf of, young children with special needs. Webinars are $35 for nonmembers and $25 for members. Click HERE for additional information and to register.

Successfully Facilitating Development Through Daily Routines:  December 2, 2015, at 1:00 p.m. – 2:00 p.m. EST

Systematic Monitoring of Young Children's Social-Emotional Competence and Challenging Behaviors:  January 27, 2016, at 1:00pm – 2:00pm EST

Home Visiting in Early Childhood Special Education: Effective Strategies and Practices:  February 10, 2016, at 1:00pm – 2:00pm EST

A Framework for Engaging Families in Early Intervention: Current and Best Practice: February 25, 2016, at 1:00pm – 2:00pm EST

Preschoolers, Private Parts and Playmates: When to Really Worry!:  March 8th, 2016, at 1:00pm – 2:00pm EST

Using Embedded Learning Opportunities in Inclusive Preschool Routines and Activities:  March 15, 2016, at 1:00pm – 2:00pm EST

Early Childhood Investigations

Early Childhood Investigations offers free webinars to early childhood educators. The series is produced by Engagement Strategies, LLC., and presented by leading authors, experts, and leaders. All of the webinars are recorded and may be viewed live or via recording.  Click HERE to register. Upcoming topics include:

12/02/2015: Come on In! How Directors and Teachers Can Use Rituals and Traditions to Create Community!

12/09/2015:  Managing Mild Autism in Early Childhood Inclusive Classrooms: Top Teaching Strategies for Children with Mild ASD

12/16/2015:  Social-Emotional Learning & ECE Program Culture: How to Facilitate Resilience and Inclusive Culture

01/13/2016:  Time out for Time-out in Early Education Programs!

01/20/2016:  Managing Legal Risks in Early Childhood Programs

01/27/2016:  Leading for ECE Program Quality: Using Self-Awareness and Intention to Affect Positive Change

2/10/2016:  Who IS an Early Childhood Professional? Early Care and Education in Transformation

02/17/2016: Build a Workplace Early Educators Love – Just add Joy

04/06/2016: Coming to Terms: How to Effectively Use Contracts and Policies
Conferences
2015 Child Care & Early Childhood Educ
Child Care Aware of Virginia has reached capacity for their Child Care & Early Childhood Education Business Summit  on Thursday, Dec. 3, 2015 from 8:30am – 3:30pm at the Wyndham Virginia Crossings Hotel & Conference Center in Glen Allen, VA.  The event offers owners and directors an opportunity to move to the next level of success for business! Summit Session Tracks/Topics include: Leadership, Human Resources, Marketing, Budgeting & Best Business Practices, Risk Management, Grants, Loans & Microloans, and more! Six training hours and lunch are included.  For more information, check out the website at http://va.childcareaware.org/2015-child-care-early-childhood-education-business-summit/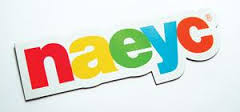 National Association for the Education of Young Children Annual Conference and Expo
The NAEYC Annual Conference & Expo is the largest early childhood education conference in the world, where tens of thousands of educators choose from hundreds of presentations and exhibits.  The 2015 conference will occur on November 18-21 in Orlando, Florida.
Zero to Three National Training Institute:  Reaching  a Milestone– Connecting Science, Policy and Practice
The National Training Institute (NTI), scheduled for December 2-4, 2015 in Seattle, Washington, is carefully developed to meet the learning and networking needs of those working with infants and toddlers in Early Childhood Education, Early Intervention, Mental Health, Early Head Start, Child Welfare, Parent Education, and Pediatrics. NTI's variety of programming allows participants to design their own professional development experience by crafting an NTI agenda that meets specific needs. Be informed and enriched by the NTI's five general sessions, 72 breakout sessions, interactive Pre-Institutes, issue intensives, and a multitude of networking and other continuing education experiences.
2016 VAECE Conference
The Virginia Association for Early Childhood Education (VAECE) is an organization comprised of early childhood educators, parents, policy makers and other child advocates who are concerned and actively involved in serving on behalf of the needs and rights of young children. An annual conference is held to bring together these individuals in order to enhance the quality of education for young children. The theme for the upcoming conference is "The Happiness of Learning."  It will held March 17-19, 2016 at the Richmond Marriott.
2016 Virginia Head Start Association Conference
Mark your calendar for the 2016 Head Start Association Conference to held April 5-7, 2016 in Fredericksburg, Virginia.
DEC 2016: Save the Date
The Division for Early Childhood's 32st Annual International Conference on Young Children with Special Needs and their Families will be held in Louisville, KY on October 18-20, 2016.
Welcome!
Welcome from the The Virginia Cross-Sector Professional Development Team (VCPD). The VCPD promotes planning, implementation and evaluation of professional development with the intent to ensure coordination of all early childhood PD in Virginia. VCPD team members are committed to working together to build a unified system to support all families and their children (prenatal to age 5) in Virginia.