What's New in Early Childhood Professional Development?

Creating Connections to Shining Stars 2017: Virginia's Collaborative Early Childhood Birth through Five Conference

VCPD's Creating Connections to Shining Stars (CCSS) Conference is planned for July 19-21, 2017 at Hotel Roanoke.  The conference will focus on promoting and supporting the implementation of evidence-based practices in inclusive settings for all children, birth to age five. Conference registration will open on March 8th.  For details about the conference,  click on the black Conference tab above.

VCPD 101:  Becoming an Effective Early Childhood Professional Development Provider

Virginia Quality and the Virginia Department of Social Services are offering trainings for trainers. VCPD 101:  Becoming an Effective Early Childhood Professional Development Provider is a train-the-trainer curriculum created by the Virginia Cross-Sector Professional Development (VCPD) Team to increase the skills of early childhood leaders who have content knowledge but little background in designing and delivering professional development.  The training explores:

Interactive, participant-centered professional development strategies including ideas for openers, closers, refreshers, and rechargers that make learning active and fun
How to design training so that participants gain new knowledge and skills and are able to implement what they learned in their work with children and families
Strategies to maximize comfortable and active participation including room arrangement and strategies for efficient and effective small group work
Instructional delivery techniques including ideas for using PowerPoint, newer technological tools, flip charts, and handouts
Strategies to prevent and respond to challenging participants, technology failure, and other potential training disasters

Registration remains open  for training in Roanoke on March 1-2.  Contact Jaye Harvey at jhwellons@vcu.edu for additional information.

 

CSEFEL Pyramid Model Modules 1 & 2 Infant and Toddler Provider Trainings

Pyramid Model (CSEFEL) trainings promote the social emotional competence of infants and toddlers, and are interactive, practical two-day training events designed for teachers, caregivers and directors who work with children birth to 36 months. Participants must attend both days (9:00-4:00) of training to receive materials and a Certificate of Completion. Additional information and registration is available.  The registration fee: is $25.00 per person.

Western Region: Saturdays, March 4 & 25, 2017, Wytheville Meeting Center

Piedmont Region: Saturday, March 18, Virginia Western Community College Natural Science Center and Saturday April 22, 2017 at the  VWCC Fralin Center HP 208/210

Central Region:  Saturdays March 18 & 25, 2017 at Four Mile Creek Baptist Church in Henrico

New Concepts in Language and Literacy Professional Development

Are you an early childhood administrator, instructor, or trainer who would like to deliver high quality professional development on young children's emerging language and literacy skills? Investigate unique delivery strategies for an online professional development series to strengthen teacher practice and support for young children's language and literacy skill mastery. Learn how to access this free 14-module resource, complete with video presentations, readings, and practical application activities. Hear about three different approaches for training with the modules: Colorado's state-wide online perspective; Mississippi's recognition of the course for its preschool licensure endorsement; and Norfolk School District's professional development series for community providers.

Join the Preschool Development and Expansion Grant Technical Assistance Program on Tuesday, March 14 from 3:00-4:00 pm ETfor this upcoming webinar.  Register here. 

ASQ-3 & ASQ:SE-2 Infant/Toddler Provider Webinar

Project SEED Virginia is offering a free webinar for providers and day care directors who work with children ages 0-3. Scheduled for March 16, 2017 from 1:00-2:00, participants  will learn about the importance of screening infants and toddlers. The Meaning of the Screening is a free hour-long webinar that will address how to overcome barriers when conducting ASQ-3 and/or ASQ:SE-2 assessments. Registration is open. Certificates are provided. Webinar sessions are recorded for people to view at a later time.

Celebrating Babies, Tots, and You

The Virginia Infant & Toddler Specialist Network has announced dates for Celebrating Babies, Tots, and You: Institues for Early Care Providers who Serve Infants and Toddlers. These exciting professional development institutes will focus on celebrating child care professionals and renewing their passion to make a difference in the lives of infants and toddlers. Workshop sessions will provide information and strategies on how to manage stress and practical ways to promote self care. Detailed information and registration will be available in January at www.va-itsnetwork.org.

March 18, 2017  in Virginia Beach
March 25, 2017 in Fredericksburg
April 22, 2017 in Wytheville
May 6, 2017 in Herndon

Sprout Session Webinars

Project SEED Virginia offers free Sprout Session webinars every other month from 12:00 – 12:30 PM.  These webinars are designed to discuss topics of interest that infant and toddler child care providers often encounter in their daily work with children ages 0-3. Webinar sessions are recorded for people to view at a later time.  Certificates of Participation are provided.

March 2, 2017: Learn tools and resources to help deal with temper tantrums in the child care setting. Participants will also learn ways to look at these behaviors as learning opportunities. Registration is open.

May 3, 2017: Learn tools and resources to help manage separation and coping concerns of infants and toddlers in child care settings. Registration is open.

Strategy to See: Strategies for Students with Cerebral/Cortical Visual Impairment

The Virginia Project for Children & Young Adults with Deaf-Blindness  is offering a one-day training.  Diane Sheline will talk about identification of children with CVI, assessment tools to use (including the CVI Range), and simple techniques and strategies to use with children who have a diagnosis of CVI (or some other form of brain damage related to vision loss). The registration fee is $60.00 and includes lunch and a copy of Diane Sheline's book "Strategy to See: Strategies for Students with Cerebral/Cortical Visual Impairment".

To Register: http://www.cvent.com/d/bvqtt0  (Please be aware that the last character in the registration link is the number 0)  Contact Ira Padhye at iapadhye@vcu.edu | (804)-828-2052 for additional information.

March 23rd, 2017 from 9:00 am – 4:00 pm
Richmond Police Training Academy in Richmond

March 24th, 2017 from 9:00 am – 4:00 pm
The Virginia School for the Deaf & the Blind in Staunton

2017 VAECE Conference

The Virginia Association for Early Childhood Education (VAECE) is an organization comprised of early childhood educators, parents, policy makers and other child advocates who are concerned and actively involved in serving on behalf of the needs and rights of young children. The 2017 VAECE conference is planned for March 30-April 1, 2017 at the Hampton Roads Convention Center. The theme for the conference is "Every Child, Everywhere. " For additional information and to register, go to http://www.vaece.org/conference.html.  VCPD 101: Becoming an Effective Early Childhood Professional Development Provider will be offered as pre-conference sessions on March 30.

National Early Childhood Inclusion Institute

For over 15 years, the National Early Childhood Inclusion Institute has been the premier event for people from all early childhood sectors to come together to learn, share, and problem-solve about inclusion for young children. Last year, the 3-day conference sold out more quickly than ever before—months in advance. Registration is now open for this year's Institute: http://inclusioninstitute.fpg.unc.edu/  The May 9-11, 2017 Institute will include dozens of groundbreaking sessions and workshops on many hot topics. Janice Fialka—parent, poet, storyteller, and an award-winning advocate for people with disabilities—delivers the keynote address. The popular federal plenary panel returns, and the award-winning filmmaker Jenna Kanell and her brother Vance lead this year's special family plenary session.

Opening Doors-Unlocking Potential 2017: Effectively Serving Students Who Are D/HH

Opening Doors-Unlocking Potential (ODUP) is  designed to increase the knowledge and skills of teachers of the deaf and hard of hearing (TODHH) and other educators working directly with students who are d/hh. The 11th annual ODUP will focus on effective strategies, assessments and more to positively impact outcomes for students who are deaf and hard of hearing and have additional concerns (i.e., D/HH Plus). This includes an exciting "short course" on behavior strategies for students with complex needs. The conference is planned for June 29-30, 2017 at the DoubleTree by Hilton. An additional Call for ODUP2017 Presentations will be sent in early January. Registration information will be available this Spring. Contact Ann W Hughes at awhughes@vcu.edu or go to https://odup2017.shutterfly.com/ for more information.

2017 Infant and Early Childhood Mental Health Institute

The 2017 Infant and Early Childhood Mental Health Institute, Successful Relatiobships: Making Headway and Heartway, is planned for March 22, 2017  from 8:00 am – 5:00 pm at the Kingsmill Resort in Williamsburg, Virginia.  For additional information and to register go to http://www.ecmhva.org/

Build It Better: Indicators of Progress to Support Integrated Early Childhood Professional Development Systems

The National Association for the Education of Young Children (NAEYC) has published their newest Early Childhood Workforce Systems Initiative document, Build It Better: Indicators of Progress to Support Integrated Early Childhood Professional Development Systems.  "This resource . . . provides a set of indicators to benchmark the quality and effectiveness of state early childhood professional development systems, stimulate strategic planning, and help policy makers, administrators, educators, and advocates work together to build a better professional development system for early childhood educators working with children birth through age 8."  Virginia served as one of the state pilot teams for the projects.  Under the leadership of Kathy Gillikin and Zelda Boyd,  VCPD Governance members provided input into the development of the new document.

Early Childhood Investigations

Early Childhood Investigations offers free webinars to early childhood educators. The series is produced by Engagement Strategies, LLC., and presented by leading authors, experts, and leaders. All of the webinars are recorded and may be viewed live or via recording.  Click HERE to register. Upcoming topics include:

03/01/2017: Four Leadership Strategies for Enhancing Program Quality

03/08/2017: The Foundation of Early Childhood Consulting: Growth

03/15/2017: Teaching Young Gifted Children: The Whats, Whys, and How-Tos for Supporting Their Needs

03/29/2017: Shared Services: A Powerful Framework for Strengthening Your Early Care and Education Program

04/05/2017: Explicit and Implicit Biases in Early Childhood Education: Becoming Aware of Microaggressions

04/19/2017: Trauma-Informed Early Education Classroom Design: Designing Child and Family-Friendly Spaces for Recovery from Trauma

05/03/2017: Continuing the Conversation: Professionalizing Early Childhood Education – Your Role in the Next Era
Conferences
2017 VAECE Conference
The Virginia Association for Early Childhood Education (VAECE) is an organization comprised of early childhood educators, parents, policy makers and other child advocates who are concerned and actively involved in serving on behalf of the needs and rights of young children.  The 2017 VAECE conference is planned for March 30-April 1, 2017  at the Hampton Roads Convention Center.  The theme for the conference is "Every Child, Everywhere. "   For additional information and to register, go to http://www.vaece.org/conference.html
2017 SECA Conference
The Call for Proposals is now available for the 68th Annual Southern Early Childhood Conference: Strategies for the New South.  The conference is planned for March 9-11, 2017  in Biloxi, Mississippi.
Virginia Head Start Association Conference
The 2017 Annual Virginia Head Start Conference will be at the Hotel Roanoke on April 4-6, 2017.  http://headstartva.org/events-training/annual-conference/
Council for Exceptional Children Convention and Expo
CEC's 2017 Convention and Expo will be held in Boston on April 19-22, 2017.
Celebrating Babies, Tots, and You
The Virginia Infant & Toddler Specialist Network has announced dates for Celebrating Babies, Tots, and You: Institues for Early Care Providers who Serve Infants and Toddlers.  These exciting professional development institutes will focus on celebrating child care professionals and renewing their passion to make a difference in the lives of infants and toddlers. Workshop sessions will provide information and strategies on how to manage stress and practical ways to promote self care. Detailed information and registration will be available in January at www.va-itsnetwork.org.
March 18, 2017 Virginia Beach
March 25, 2017 Fredericksburg
April 22, 2017 Wytheville
May 6, 2017 Herndon
National Early Childhood Inclusion Institute
For over 15 years, the National Early Childhood Inclusion Institute has been the premier event for people from all early childhood sectors to come together to learn, share, and problem-solve about inclusion for young children. Last year, the 3-day conference sold out more quickly than ever before—months in advance. Registration is now open for this year's Institute: http://inclusioninstitute.fpg.unc.edu/ The May 9-11, 2017 Institute will include dozens of groundbreaking sessions and workshops on many hot topics. Janice Fialka—parent, poet, storyteller, and an award-winning advocate for people with disabilities—delivers the keynote address. The popular federal plenary panel returns, and the award-winning filmmaker Jenna Kanell and her brother Vance lead this year's special family plenary session.
Opening Doors-Unlocking Potential 2017: Effectively Serving Students Who Are D/HH
Opening Doors-Unlocking Potential (ODUP) is designed to increase the knowledge and skills of teachers of the deaf and hard of hearing (TODHH) and other educators working directly with students who are d/hh. The 11th annual ODUP will focus on effective strategies, assessments and more to positively impact outcomes for students who are deaf and hard of hearing and have additional concerns (i.e., D/HH Plus). This includes an exciting "short course" on behavior strategies for students with complex needs. The conference is planned for June 29-30, 2017 at the DoubleTree by Hilton. An additional Call for ODUP2017 Presentations will be sent in early January. Registration information will be available this Spring. Contact Ann W Hughes at awhughes@vcu.edu for more information.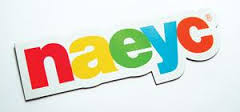 Future National Association for the Education of Young Children Conferences
Atlanta, GA — November 15-18, 2017
Washington, DC — November 14-17, 2018
Anaheim, CA — November 4-7, 2020
Orlando, FL — November 17-20, 2021
Washington, DC — November 16-19, 2022
Nashville, TN — November 15-18, 2023
Anaheim, CA — November 6-9, 2024
Welcome!
Welcome from the The Virginia Cross-Sector Professional Development Team (VCPD). The VCPD promotes planning, implementation and evaluation of professional development with the intent to ensure coordination of all early childhood PD in Virginia. VCPD team members are committed to working together to build a unified system to support all families and their children (prenatal to age 5) in Virginia.