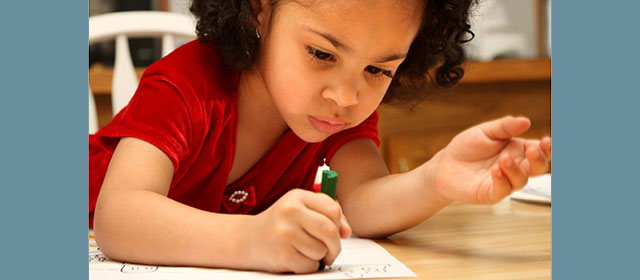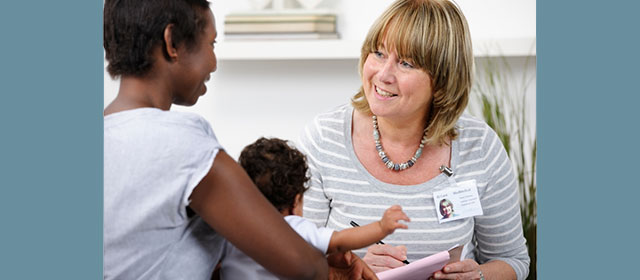 What's New in Early Childhood Professional Development?


Creating Connections to Shining Stars Conference 2015

Online registration for the 2015 Creating Connections to Shining Stars Conference is open! Pre-Conference Sessions are on July 8, with the full conference meeting on July 9-10, 2015 at the Wyndham Oceanfront Hotel in Virginia Beach.  Click on "CCSS Conference" on the black bar above for additional information or go straight to registration at  http://www.cvent.com/d/drqmp8. (If you are a presenter or volunteer, be sure to use your code to register as we are unable to give refunds.)  Share information with the ccss 2015 flyer!

 

Draft Policy Statement on Inclusion of Young Children with Disabilities

The U.S. Department of Education and the U.S. Department of Health and Human Services propose to release a policy statement on inclusion of young children with disabilities in high-quality inclusive early childhood programs.  Comments on the draft policy will be accepted until 6:00pm EDT, Friday, May 22, 2015.  Click to view the Executive Summary and the full policy statement.

It is the Departments' position that all young children with disabilities should have access to inclusive high-quality early childhood programs, where they are provided with appropriate support in meeting high expectations. To further this position, the Departments will release a policy statement on the inclusion of young children with disabilities in early childhood programs.  The policy statement: provides a definition of inclusion in early childhood programs; highlights the legal and scientific foundations supporting inclusion, and provides recommendations to states, local educational agencies (LEAs), schools, and early childhood programs for expanding inclusive high-quality early learning opportunities for all children.

Though this policy statement focuses on including young children with disabilities, the shared vision is that all Americans be meaningfully included in

Appendix 3: State-Developed Resources to Support Inclusion notes that the "Virginia Intervention Professional Development Center provides an online module (called Journey to Inclusion), videos, and a resource landing pad. The Virginia Cross Sector Professional Development Team website provides information for teaching all students together and supporting Professional Development providers."

State of Preschool 2014

The National Institute for Early Education Research (NIEER) has released the State of Preschool Yearbook 2014.  The annual report, which includes state profiles and rankings covering the 2013-2014 school year, looks at enrollment, funding and quality benchmarks for state-funded preschool nationally and by state.  The Executive Summary notes small gains nationally in state Pre-K, but less than a third of 4-year-olds are enrolled.  40% of enrolled children are still served in inadequate programs.

Secretary Arne Duncan stated, "Providing all children, particularly those most at risk, with a quality preschool experience is one of the best investments our country can make.  I am encouraged so many states – both Republican and Democratic governors – have increased preschool enrollment and the quality of their programs. We have invested more than $1 billion in expanding quality and access even further over the years to come. Even though we clearly have work to do on the state and national level, this report confirms we're moving in the right direction and creating the building blocks for every child to enter kindergarten prepared."

Virginia's data reflects 18,021 4-year-olds served through state spending.  The per child amount has decreased from a high of $4,737 in 2002 to a low of $3,741 (in 2014 dollars.)  Virginia served 12,526 three and four year olds through the federally-funded  Head Start program, and 9,333 three and four year olds through early childhood special education.  Virginia met the benchmark on six of the ten national quality standards.

Commonwealth Council on Childhood Success: Proposed Recommendations

The Commonwealth Council for Childhood Success met on Monday, May 4, 2015.  A variety of materials have been posted online, including reports with recommendations from each of the 5 workgroups.  The Council affirmed the consolidated list of recommendations.  The Council reports to the Children's Cabinet on June 1.  Public comments may be submitted via email to ChildhoodSuccess@ltgov.virginia.gov.

o Virginia Preschool Initiative

o Access to and Quality of Preschool and Childcare

 Summer Trainings in Lynchburg

Join endorsed HighScope trainers and authors Sandy Slack and Gerin Martin for their professional development offerings this Summer.  All trainers are held from 8:00 am-3:30 pm at the Carl B. Hutcherson Building in Lynchburg.  For additional information call (434)515-5180 or email preschooltraininglynchburg@gmail.com.  Their new book, Make Room for Boys! Helping Boys Thrive in the Preschool Classroom is featured on July 13 and 16.

Make Room For Boys! Helping Boys Thrive in the Preschool Classroom: July 13, 2014  OR July 16, 2014

Moving and Learning Outside: Supporting Children's Active Learning in Any Curriculum: July 14, 2015

An Introductory Institute on the HighScope Preschool Curriculum: July 20-24, 2015

Social Success and Emotional Well Being For Preschoolers: July 27, 2015

"Behavior Problems Have Never Been Like This!"  Social Conflict and Proactive Behavior Strategies: July 28, 2015

The TED Talk They Keep Talking About: The Power of High-Quality Early Ed

Before a sold-out TEDxUNC conference crowd, Frank Porter Graham's Kathleen (Kate) Gallagher told the amazing story of the children who were part of the most famous study in early childhood—FPG's Abecedarian Project—and she explained the transformative power of high-quality early care and education.  Gallagher extended the theme of this year's TEDxUNC conference, "Assembly Required," to what she called "the single most important feat of construction that our society undertakes…the assembly required to build physically, emotionally, cognitively, and socially healthy children."   Read the text of her report, or view the video of this powerful presentation.

Smart Beginnings Start with Families: Healthy Children are Ready to Learn

The Virginia Early Childhood Foundation and the Virginia Chapter of the American Academy of
Pediatrics have partnered to designate May 10 – June 21, the time period between Mother's Day and
Father's Day, as an opportunity to focus on the unique needs of young children and to recognize that
Smart Beginnings Start with Families: Healthy Children are Ready to Learn.  Click here to read the press release and learn more about the campaign.

Transforming the Workforce for Children Birth Through Age 8: A Unifying Foundation

The Institute of Medicine (IOM) and the National Research Council (NRC) have released a new report, Transforming the Workforce for Children Birth Through Age 8: A Unifying Foundation.  Sponsored by the US Departments of Education and Health and Human Services, in addition to a number of private foundations, the IOM and NRC "were commissioned to explore the science of child development, particularly looking at implications for the professionals who work with children birth to age eight."

"The committee finds that much is known about how children learn and develop, what professionals who provide care and education for children need to know and be able to do, and what professional learning supports they need.  Although much of that knowledge increasingly informs standards for what should be, it is not fully reflected in what is– the current capacities and practices of the workforce, the settings in which they work, the policies and infrastructure that set qualifications and provide professional learning, and the government and other funders who support and oversee these systems." (IOM)

"One of the study's 13 recommendations is that lead teachers of children from birth to eight have a minimum of a bachelor's degree with specialized knowledge and competencies in early child education. Note that this recommendation isn't just about the preschool years (ages three to five), but starts at birth and continues through the third grade. The report validates the importance of early childhood teachers and the need for their work to be supported and respected whether in schools, Head Start or child care settings."  (Office of Early Learning May Newsletter 2015)

The full report is available for download, reading online, and purchase.  A four-page report brief is also available  by clicking the link above or access the Press Release.  A list of the 13 report recommendations is available through the National Association for the Education of Young Children (NAEYC).

A Matter of Equity: Preschool in America

As reported in Natural Resources (Catlett, April 2015), the U.S. Department of Education has released A Matter of Equity: Preschool in America, which finds that 59% of 4-year olds across the nation are not enrolled in publicly funded preschool programs through state preschool, Head Start, or special education preschool services. Even fewer 4-year olds are enrolled in high-quality programs . . .  There are also racial and socioeconomic disparities in access to high-quality preschool, which contribute to achievement gaps that are noticeable by the time children enter kindergarten.

The report states that there are 104,722 four year olds in Virginia.  17% are enrolled in a state funded preschool program (VPI).  7% are enrolled in Head Start, while 3% are receiving special education services. 73% or 76,900 children are not enrolled in a publicly funded preschool program.

The report highlights strategies that the Federal government and states are using to address the unmet need for high-quality preschool and discusses next steps. Access the report at http://www2.ed.gov/documents/early-learning/matter-equity-preschool-america.pdf

Funding for Home Visiting and CHIP Extended for Two Years

President Obama has signed the bill that includes funding to continue MIECHV (Maternal, Infant, and Early Childhood Home Visiting) for the next 2 years and to support CHIP (Children's Health Insurance Program).  In a rare display of bipartisan support, the bill received overwhelming support in both the House (392-37) and the Senate (92-8).  Both Senator Warner and Senator Kaine voted in support of this legislation and all but one of Virginia's Congressional Representatives (Dave Brat, Republican, 7th District) voted in favor of this legislation.

Strengthening the Parent-Child Attachment in Families Affected by Substance Use

This free webinar will explore how young children are impacted by prenatal substance exposure. In this exploration, providers will learn how to work with the parent-child dyad to forge a strong attachment and mitigate symptoms of parental substance use. The principles of Child-Parent Psychotherapy (CPP) will be examined. Additionally, this webinar will provide information on the use of Reflective Function (RF) in the treatment of young children and their families. RF supports the caregiver in managing emotions effectively so that the (s)he is better attuned to his or her own needs and can increase attentiveness to the child's needs and physical and emotional safety.  The webinar is scheduled for May 12, 2015.  Register at http://aia.berkeley.edu/training/online/webinars/2015-aia-webinar-series/#Webinar%203

VPI Webinar: Effectively Engaging Community Partners

The Virginia Department of Education with the Center on Enhancing Early Learning Outcomes recently offered a webinar highlighting strategies for successful partnerships between Virginia Preschool Initiative and community programs.  Fairfax County and Henrico County shared their collaborative efforts.   The slides and webinar recording are available for review.

DEC 2015 Learning Decks 

The Division for Early Childhood of the Council for Exceptional Children offers a series of Learning Decks.  Learning Decks are professional development webinars for those who work with, or on behalf of, young children with special needs. Webinars are $35 for nonmembers and $25 for members. Click HERE for additional information and to register.

Outdoor Behavior of Young Children With and Without Disabilities in Early Childhood Environments:  June 17, 2015, from 12-1 p.m. EST

Prevent-Teach-Reinforce for Young Children: An Individualized Model of Positive Behavior Support for Early Childhood Settings:  November 11, 2015, from 12-1 p.m. EST

The Magic of Everyday Moments – New Video Series
ZERO TO THREE has published a new series of free videos, The Magic of Everyday Moments, which explores key aspects of early childhood development and can be used for working with parents and trainees. The videos show how adult interactions shape the growth and learning of infants and toddlers. They include:
o Brain Wonders: Nurturing Healthy Brain Development From Birth (Runtime: 6:05)
o Literacy Skills: The Roots of Reading Start at Birth (Runtime: 6:15)
o Power of Play: Building Skills While Having Fun (Runtime: 5:33)
o Temperament: What Makes Your Child Tick? (Runtime: 4:37)

Early Childhood Investigations

Early Childhood Investigations offers free webinars to early childhood educators. The series is produced by Engagement Strategies, LLC., and presented by leading authors, experts, and leaders. All of the webinars are recorded and may be viewed live or via recording.  Click HERE to register. Upcoming topics include:

06/10/2015:  ECE Program Quality: Your Leadership Role in Pushing the Boundaries

06/17/201:  Coaching with Powerful Interactions: It All Begins with You!

6/24/2015:  Engaging and Empowering Families of Young Children in the Digital Age

07/15/2015: Got funding? No? Write a Grant (for your Early Care and Education Program)

08/05/2015:  Snagging Talented ECE Teachers: Attract, Engage, and Retain the Best Teachers Who are in for the Long Haul

09/09/2015:  Eight Leadership Qualities That Advance the Right Choices for Young Children

10/14/2015:  Grant Seeking for Early Care and Education Organizations: Where to Find Funding for Your Non-Profit Program

11/04/2015: Engaging Families of Children with Disabilities: Systematically Planning to Create Positive Experiences and Meet Expectations
Conferences
Creating Connections to Shining Stars 2015 Conference 
Register now for the Creating Connections to Shining Stars 2015 Conference!  The conference is scheduled for July 8-10, 2015 at the Wyndham Oceanfront Hotel in Virginia Beach.  This statewide conference will focus on evidence-based, quality, early childhood practices (birth through five). Sessions will include hot topics in the field of early intervention, care and early childhood/early childhood special education, such as: behavior, coaching in early childhood, curriculum and assessment, social-emotional development, infant mental health, and inclusive practices.
Our keynote speaker is Dan Habib. Dan Habib is a Filmmaker and Project Director of the Inclusive Communities Project at the University of New Hampshire's Institute on Disability, where he has worked since 2008. Mr. Habib created a nationally broadcast film about his son, Including Samuel, and has made many other documentaries on topic related to disability and education. In July 2014, he was appointed to the President's Committee for People with Intellectual Disabilities.
This year, the conference will include a full-day of preconference sessions on Wednesday July 8. These sessions are half- or full-day in length. On Thursday and Friday July 9-10, the keynote presentation, workshop sessions, and exhibits will be available.  Click http://www.cvent.com/d/drqmp8 to register.  If you are a presenter, vendor or volunteer, be sure to use your code to register as we are unable to give refunds.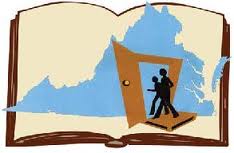 Opening Doors – Unlocking Potential 2015: Ninth Annual Professional Development Opportunity for Educational Professionals Who Work With Students Who Are Deaf or Hard of Hearing
This year's two-day professional development institute is scheduled for Wednesday-Thursday, June 24-25, 2015 at the DoubleTree by Hilton Hotel, Charlottesville, VA. Featured presenters will address the challenge of working with students whose family's primary language is other than English. An additional focus of ODUP 2015 is the continuing need to provide strong self-determination skill development to ensure that transition programming for students who are d/hh results in positive outcomes.  Visit https://odup2015.shutterfly.com/ for more information!
DEC 2015 Call for Proposals
The Division for Early Childhood's 31st Annual International Conference on Young Children with Special Needs and their Families taking place October 7 – 9, 2015 in Atlanta, GA.  The theme for the 2015 DEC Conference is "The Time Is Always Right to Do What Is Right" – (MLK, 1964) for Young Children and Families.
The 2016 DEC International Conference will be held in Louisville, KY on October 18-20, 2016.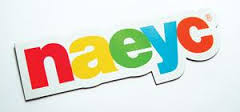 National Institute for Early Childhood Professional Development
The National Institute for Early Childhood Professional Development is designed for professionals who prepare, mentor and train early childhood professionals.  Sponsored by the National Association for the Education of Young Children (NAEYC), the Institute is scheduled for June 7-10, 2015 in New Orleans.  Click the Institute link for information about the 2014 Institute and registration for 2015 when it becomes available.
2016 VAECE Conference Call for Proposals
The Virginia Association for Early Childhood Education (VAECE) is an organization comprised of early childhood educators, parents, policy makers and other child advocates who are concerned and actively involved in serving on behalf of the needs and rights of young children. An annual conference is held to bring together these individuals in order to enhance the quality of education for young children. The theme for the upcoming conference is "The Happiness of Learning."  VAECE invites you to share your ideas, research and experience with others at the 2016 conference to be held March 17-19, 2016 at the Richmond Marriott.  The call for proposals deadline is September 1, 2015.

Early Educators Leadership Conference: Promoting Excellence, A Focus on Competency
The Council for Professional Recognition's Early Educators Leadership Conference will provide training, innovative tools and presenters to assist early care and education leaders develop a broad vision to advance, and unify the early care and education workforce.  The conference is scheduled for October 1-4, 2015 at the Lansdowne Resort in Leesburg, VA.  Who should attend?  QRIS and State administrators, CDA Professional Development Specialists, CDA Trainers, university and community college faculty, high school career and technical faculty and administrators.  Additional information is available by clicking HERE.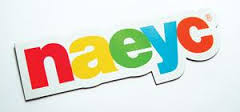 National Association for the Education of Young Children Annual Conference and Expo
The NAEYC Annual Conference & Expo is the largest early childhood education conference in the world, where tens of thousands of educators choose from hundreds of presentations and exhibits.  The 2015 conference will occur on November 18-21 in Orlando, Florida.
Zero to Three National Training Institute:  Reaching  a Milestone– Connecting Science, Policy and Practice
The National Training Institute (NTI), scheduled for December 2-4, 2015 in Seattle, Washington, is carefully developed to meet the learning and networking needs of those working with infants and toddlers in Early Childhood Education, Early Intervention, Mental Health, Early Head Start, Child Welfare, Parent Education, and Pediatrics. NTI's variety of programming allows participants to design their own professional development experience by crafting an NTI agenda that meets specific needs. Be informed and enriched by the NTI's five general sessions, 72 breakout sessions, interactive Pre-Institutes, issue intensives, and a multitude of networking and other continuing education experiences.
2016 Virginia Head Start Association Conference
Mark your calendar for the 2016 Head Start Association Conference to held April 5-7, 2016 in Fredericksburg, Virginia.
Welcome!
Welcome from the The Virginia Cross-Sector Professional Development Team (VCPD). The VCPD promotes planning, implementation and evaluation of professional development with the intent to ensure coordination of all early childhood PD in Virginia. VCPD team members are committed to working together to build a unified system to support all families and their children (prenatal to age 5) in Virginia.