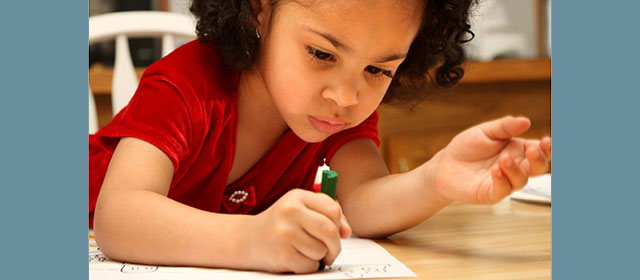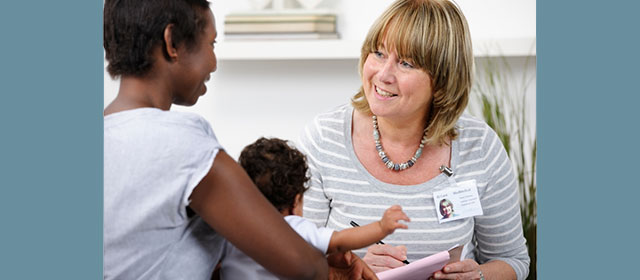 What's New in Early Childhood Professional Development?

   

New Report on the Troubling Pay Gap in Early Childhood

The US Departments of Education and Health and Human Services have released a report "that shines a spotlight on the gap in pay for early education teachers—97 percent of whom are women—and the impact that inequity has on schools' ability to attract and retain experienced, high-quality staff with higher levels of education.  The report found that while education and training requirements have increased for early education teachers, workforce pay has not.  In fact, early learning caregivers and teachers with a Bachelor's degree earn nearly half the average earnings of individuals with a Bachelor's degree overall. In all states, median annual earnings for the child care workforce would qualify a worker with a family of three for Supplemental Nutrition Assistance Program benefits, which equals an income less than $26,124 annually."  Read the full report, the Fact Sheet, and/or Virginia's data.

Summer Training Opportunities in Lynchburg: Supporting Children's Active Learning in Any Curriculum

A variety of opportunities are available for preschool teachers through the Carl B. Hutcherson School in Lynchburg.  All professional development will be held at Hutcherson School at 2401 High Street  in Lynchburg VA.  Call (434)515-5180 or contact preschooltraininglynchburg@gmail.com for additional information.

July 11, 2016:  STEM – Science, Technology, Engineering, Math

Wondering what all the buzz about STEM means for preschoolers? This workshop will show you! You'll learn to support children's ability to use and access resources to accomplish a goal and their ability to problem solve with materials, essential for STEM learning. Do you know the difference between academic learning and intellectual learning? You'll find out! Inquiry based learning at the preschool level is best when guided by intentional adults who use several basic principles that you will practice.  And, you will identify materials to add THROUGHOUT your classroom that support budding scientists, technology gurus, engineers, and mathematicians! Click for flyer on event (pdf)

July 12, 2016: History and Social Studies: What Does This Look Like in Preschool?

What does social studies/social science mean to young children? How do we ensure experiences within the preschool classroom that are personally meaningful to young children while meeting the Virginia Foundation Blocks and the HighScope Key Developmental Indicators? This workshop will give you the basics to understand preschool social studies. Participants will engage in stations to experience activities appropriate to preschoolers to help them successfully understand "four year old" social studies. Lay the foundation for their success as they move into elementary school. Click for flyer on event (pdf)

July 13, 2016: Preschool Reading and Writing 
Preschoolers are intrinsically motivated to write and to decode, what adults call literacy. These two important content skills lay the foundation for successful future readers and writers. You will leave with the basics for a word bank in your art area, planning and recall strategies that increase both writing and decoding skills and small group practice that supports bookmaking, letter-sound associations and the functional use of words in the lives of your children. Be ready to start the year out with strong ABC, decoding and writing experiences aligned with the Virginia Foundation Blocks. Be an intentional teacher! Click for flyer on event (pdf)

July 14, 2016:  Children Under Stress
The research on children who have significant stress in their lives is guiding our practice in the early childhood classroom. This workshop will give you concrete strategies to increase children's trust and security in your classroom from the first day they come to your program. Using a variety of resources, you will leave with strategies to be a responsive, supportive teacher for children under stress. Click for flyer on event (pdf)

July 18-21: The HighScope Preschool Curriculum: Introductory Institute

Active Learning: understand brain development and active learning; experience the Key Developmental Indicators – the curriculum's content and how they relate to the Virginia Foundation Blocks
Daily Routines that Support Active Learning: learn the components and teaching strategies of a high quality daily routine; explore Lesson Plans for the First Thirty Days and how this curriculum book ensures your success with the structure of an active learning routine. practice the Plan-Do-Recall cycle. evaluate and practice adult interaction skills to increase child learning.
Room Arrangement and Materials:  set up a classroom defined areas that give children experiences in all areas of development, create a variety of labels to foster child independence, reading and math.

Click for flyer on event (pdf)

From Best Practices to Breakthrough Impacts: A Science-Based Approach to Building a More Promising Future for Young Children and Families

The Center on the Developing Child at Harvard University has released a new report, From Best Practices to Breakthrough Impacts: A Science-Based Approach to Building a More Promising Future for Young Children and Families.  Subtitled "a science-based approach to building a more promising future for young children and families," the report includes core concepts in the science of child development and identifies five key characteristics that have been associated
consistently with positive outcomes across a range of ages and interventions.  The full report, executive summary and key findings are available at http://developingchild.harvard.edu/resources/from-best-practices-to-breakthrough-impacts/

Preschool Inclusion: Key Findings from Research and Implications for Policy
An April 2016 brief, Preschool Inclusion: Key Findings from Research and Implications for Policy (http://www.nccp.org/publications/pub_1154.html), highlights research on preschool inclusion relevant to the following three questions:
1. What are the effects of inclusive preschool on children's early learning and development?
2. What is known about the quality of inclusive preschool programs?
3. What is known about how to improve the quality of inclusive preschool?
The brief also presents recommendations for policies that are supported by research, including policies related to: the funding of early care and education programs; states' professional development systems; and investments in gathering critical information about inclusive preschool programs for ongoing monitoring and quality improvement.

Mixed-Delivery Preschool Grant Program

Thanks to funding made available in the FY17-18 biennial budget by Governor McAuliffe and supported by leaders in the legislature, pending official approval in the next few weeks, the Virginia Early Childhood Foundation will fund local pilots to field-test potential solutions to barriers that have prevented all eligible children from participating in Virginia's preschool initiative. Legislation creating the Mixed Delivery Preschool Fund and Grant Program (House Bill 47, Patron: Greason) outlines specific priorities for the program. By promoting flexibility and "out of the box" thinking, these pilots represent the opportunity to promote more public-private partnerships and increased collaboration between business, education, and community leaders.   Click to read the Funding Announcement and latest information on deadlines and details.

Project Pathfinders:   Scholarship Opportunity for the Early Childhood Workforce

Project Pathfinders is a  scholarship opportunity, administered by the Virginia Early Childhood Foundation in partnership with the Virginia Community College System, designed to increase the skills of early childhood professionals in preschool and child care settings in Virginia by accessing community college coursework and credentials. When scholarship recipients apply for funds, they will set a specific credentialing goal (for example: an Early Childhood Career Studies Certificate) and be eligible for funding to pursue achievement of that goal, as well as to access resources, as needed, such as career advising and additional funds to defray the costs of books and fees.  The scholarship will be open to early childhood professionals seeking to complete a credential in early childhood education or child development through the Virginia Community College System. Eligible individuals will be currently employed in a Virginia preschool or child care setting working directly with young children (infants-prekindergarten).

Build It Better: Indicators of Progress to Support Integrated Early Childhood Professional Development Systems

The National Association for the Education of Young Children (NAEYC) has just published their newest Early Childhood Workforce Systems Initiative document, Build It Better: Indicators of Progress to Support Integrated Early Childhood Professional Development Systems.  "This resource . . . provides a set of indicators to benchmark the quality and effectiveness of state early childhood professional development systems, stimulate strategic planning, and help policy makers, administrators, educators, and advocates work together to build a better professional development system for early childhood educators working with children birth through age 8."  Virginia served as one of the state pilot teams for the projects.  Under the leadership of Kathy Gillikin and Zelda Boyd,  VCPD Governance members provided input into the development of the new document.

Archived Webinar:  Preschool Inclusion: What's the Evidence, What Gets in the Way, and What do High-Quality Programs Look Like?

Through the Early Childhood Technical Assistance (ECTA) Center, the materials from the recent webinar focusing on preschool inclusion are now available.  Presented by Linda Smith (Deputy Assistant Secretary for Early Childhood Development for the ACF at the U.S. Department of Health and Human Services) and Phil Strain (Director, PELE Center; Faculty, ECTA Center; Professor, Education Psychology & Early Childhood Special Education, University of Colorado Denver), the webinar focuses on:  an overview of the 40 years of research supporting early childhood inclusion; a review of myths surrounding the children, adults and systems that support inclusion;  and, a review of common features across the inclusion models that have produced the most powerful outcomes.

This webinar was presented as part of a series of webinars on Inclusion in Early Childhood Programs supported by the U.S. Departments of Education and Health & Human Services.  Access the archived webinar, Powerpoint presentation and supporting documents at  http://ectacenter.org/~calls/2016/nationalinclusion.asp

New DEC Special Interest Group for Professional Development

The Division for Early Childhood (DEC) of the Council for Exceptional Children (CEC)  has launched a new Special Interest Group (SIG) focused on professional development.  The Professional Development SIG is dedicated to engaging members while providing a forum for dialogue related to early childhood, early childhood special education, and early intervention preservice and in-service professional development. This is the place where faculty and professional development providers may collaborate to share ideas and resources.  New members are welcomed.  Contact the co-leaders of the Professional Development SIG, Cori Hill (cfhill@vcu.edu) or Harriet Able (hable@email.unc.edu) to get involved.

Building a Strong Foundation: State Policy for Early Childhood Education

The SREB Early Childhood Commission convened leaders from 16 states to recommend policies to give more young children a solid start when they enter school.  Kentucky Governor Steve Beshear chaired the SREB Commission of legislators, heads of state school agencies and other advocates for early childhood education, which met in 2014 and 2015.  Virginia was represented by Senator Janet Howell and Delegate Janet McClellan.  The report, Building a Strong Foundation: State Policy for Early Childhood Education, notes that the research literature "is consistent in showing the importance of specialized training in the knowledge of child development, effective interactions and application of evidence-based curricula. Paired with high-quality on-site or video coaching and focused, ongoing administrative support, specialized training can help teachers be effective in the kinds of experiences that close learning gaps among groups of young students."  The full report is available by clicking the link above.  A summary with recommendations is available here.

New Preschool Videos from the VCU Autism Center of Excellence

The VCU-ACE How To Series demonstrates evidence-based practices for students with ASD. These short videos are approximately five minutes in length and provide a short description of the topic with real life video examples of how to implement the evidence-based practice with preschoolers with ASD.  Topics include routines, transitioning, environmental considerations/schedules, visual supports, and teaching requesting.  https://vcuautismcenter.org/te/how_to/

Early Childhood Investigations

Early Childhood Investigations offers free webinars to early childhood educators. The series is produced by Engagement Strategies, LLC., and presented by leading authors, experts, and leaders. All of the webinars are recorded and may be viewed live or via recording.  Click HERE to register. Upcoming topics include:

08/24/2016: Word Wizardry: Vocabulary Enhancement in Early Childhood, Prek through Grade 1

09/21/2016: Toddlers Empowered by the 5 R's: A New Research-Based Framework for Building Language

10/12/2016: Managing Phases of Teacher Growth in the Midst of Instructional Change: Learn, Practice, Share and Model

10/19/2016: "Assessment Literacy" for Early Educators: Unpacking Intentional Child Assessment

10/26/2016: "Mean" Behavior and Aggression in Early Childhood: The Origins of Bullying

11/09/2016: professional Learning Communities for Directors: A catalyst for Program Improvement
Conferences
Communities of Learning in Autism (CoLAs)
2016 Summer Institute on Innovation and Impact for Students with ASD
This years summer institute will be held on June 28-29, 2016 at the Great Wolf Lodge in Williamsburg, VA.  Regional CoLA participants and identified autism specialists and leaders in Virginia school divisions are invited to attend.  Two representatives per division will be invited initially and a waiting list for additional attendees will be established.  Individuals will be contacted if space becomes available.  For information, click  https://vcuautismcenter.org/ta/cola/summerinstitute.cfm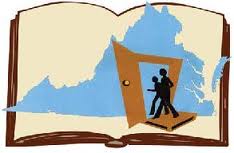 Opening Doors-Unlocking Potential 2016
ODUP is Virginia's Go-To event designed to increase the knowledge and skills of teachers of the deaf and hard of hearing (TODHH) and other educators working directly with students who are d/hh. The 10th annual ODUP will focus on practical assessments, interventions and resources to positively impact outcomes for students who are deaf and hard of hearing.  The conference is scheduled for June 30-July 1, 2016 at the Four Points by Sheraton in Richmond.  A Call for ODUP2016 Presentations will be sent in early January.  Registration information will be available this Spring.   Contact Ann Hughes at awhughes@vcu.edu for additional information.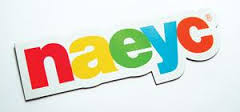 NAEYC'S 2016 National Institute for Early Childhood Professional Development 
NAEYC's National Institute for Early Childhood Professional Development is designed for all early childhood professionals, including leaders who prepare, mentor, and support early childhood professionals, as well as program administrators, teacher educators, trainers, teachers, preschool teachers, and researchers.  This year's theme  is "Early Learning at the Top of the Ticket."  The Institute will be held in Baltimore, Maryland on June 5-8, 2016.
http://www.naeyc.org/institute/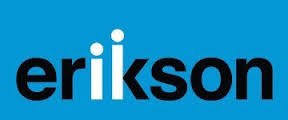 Early Math Summer Institute
Join the instructors from Erikson Institute's Early Math Collaborative, authors of Big Ideas in Early Mathematics: What Teachers of Young Children Need to Know, for a four day geared towards teachers of preschool and kindergarten, as well as coaches, administrators, and other teacher educators.  This hands-on professional development opportunity will delve deeply into practical ways teachers can improve early math instruction. The Summer Institute will help make early math learning meaningful for young children and their teachers.  The Institute is July 12-15, 2016 in Chicago, IL.  http://earlymath.erikson.edu/summerinstitute/meme-2016/
Virginia Partnership for Out-of-School Time Conference: Save the Date
The 7th annual Virginia Partnership for Out of School Time (VPOST) Conference is planned for October 24, 2016 at the Hilton Dulles in Herndon.  Registration opens soon!

DEC 2016: Save the Date
The Division for Early Childhood's 32st Annual International Conference on Young Children with Special Needs and their Families will be held in Louisville, KY on October 18-20, 2016.
Home Visiting Consortium Conference:  Save the Date
Mark your calendar for the Expanding Horizons Professional Development Conference  to be held on Monday November 7, 2016 from 8:30 to 4:30 in Richmond at the Short Pump Hilton.  Dr. Brenda Jones-Harden will be the keynote speaker.  Dr. Jones-Harden is a Professor in the Department of Human Development and Quantitative Methodology, University of Maryland College Park. She is a sought after speaker and noted author who focuses on the developmental and mental health needs of young children at environmental risk, specifically children who have been maltreated or exposed to multiple family risks such as material depression, parent substance use, and poverty. She is especially interested in using this research to inform practice with respect to preventive interventions such as home visiting.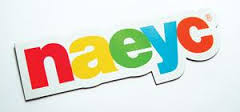 National Association for the Education of  Young Children (NAEYC) Annual Conference and Expo
NAEYC's Annual Conference is scheduled for November 2–5, 2016 in Los Angeles, CA.  NAEYC's annual conference bring together early childhood educators – teachers, program administrators, students, researchers and teacher educators –  to explore the latest research and learn from one another.  The 2016 call for proposals is now open.  The deadline for proposals has been extended to Friday, January 15th!  Learn more at http://www.naeyc.org/conference/
2017 VAECE Conference
The Virginia Association for Early Childhood Education (VAECE) is an organization comprised of early childhood educators, parents, policy makers and other child advocates who are concerned and actively involved in serving on behalf of the needs and rights of young children.  The 2017 VAECE conference is planned for March 30-April 1, 2017  at the Hampton Roads Convention Center.  The theme for the conference is "Every Child, Everywhere. "   Additional information is available at http://www.vaece.org/future-events.html.
2017 SECA Conference
The Call for Proposals is now available for the 68th Annual Southern Early Childhood Conference: Strategies for the New South.  The conference is planned for March 9-11, 2017  in Biloxi, Mississippi.
Council for Exceptional Children Convention and Expo: Call for Proposals
The Call for Proposals for CEC's 2017 Convention and Expo in Boston will open June 1 and close June 30, 2016. If you have questions, please contact Renee Glasby, reneeg@cec.sped.org, 1-888-232-7733, ext. 422.  The Convention will be held in Boston on April 19-22, 2017.
Welcome!
Welcome from the The Virginia Cross-Sector Professional Development Team (VCPD). The VCPD promotes planning, implementation and evaluation of professional development with the intent to ensure coordination of all early childhood PD in Virginia. VCPD team members are committed to working together to build a unified system to support all families and their children (prenatal to age 5) in Virginia.