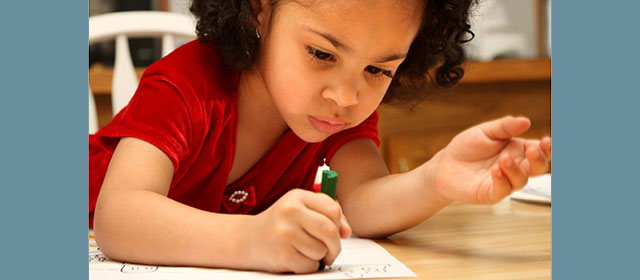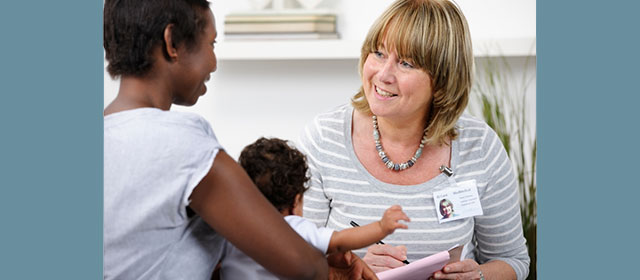 What's New in Early Childhood Professional Development?

Creating Connections to Shining Stars 2017: Virginia's Collaborative Early Childhood Birth through Five Conference

Mark your calendar!  VCPD's Creating Connections to Shining Stars (CCSS) Conference is planned for July 19-21, 2017 at Hotel Roanoke.  The conference will focus on promoting and supporting the implementation of evidence-based practices in inclusive settings for all children, birth to age five.  Stay tuned for the call for session proposals!

CSEFEL Module 4 Leadership Webinar

On November 28 & 29, 2016, Project SEED Virginia will offer a two-part Leadership Webinar designed to introduce the CSEFEL Pyramid Model Module 4 to directors, administrators, family day-home owners and others in leadership positions within infant and toddler child care settings.  At the end of this two-part Leadership Webinar, participants will identify strategies to address common barriers to evidence-based practices;  identify effective leadership strategies including collaborative planning, program-wide planning, and professional development; and apply collaborative action planning strategies for improving children's social emotional and behavioral outcomes.  To register, go to http://ecmhva.org/.

Project Pathfinders

The Virginia Early Childhood Foundation is accepting applications for Project Pathfinders scholarships for the spring semester.  Interested scholarship applicants may apply online from October 15 – December 12.  These scholarships can cover up to two courses per semester, as well as books and fees.  In addition to individual applicants, Project Pathfinders scholarships are available to high school students in dual-enrollment programs​ focused on early childhood education, as well as to groups of providers who would like to take coursework as a cohort.  A pilot for child care employers who are interested in registering employees as apprentices is also under development.  Contact the Project Pathfinders Scholarship Advisor for information and assistance at info@vecf.org.

Child Care Aware's Second Annual Business Summit

Registration is open for the second annual Child Care Aware Business Summit to be held on Thursday December 1, 2016 from 830-4:00 at the Wyndham Hotel in Glen Allen, VA.  Click HERE for additional information and to register.

ASQ-SE2: The Meaning of Screening

Infant and toddler providers are invited to join an hour-long webinar to learn about what the ASQ:SE-2 screening is for infants and toddlers, who is implementing screening for infants and toddlers, and why monitoring and follow-up is so important. This free webinar is on December 20, 2016 at 1:00.   Register

HERE.

CSEFEL Training

Center for the Social Emotional Foundations of Early Learning (CSEFEL) training, promoting the social emotional competence of infants and toddlers, is an interactive, practical two-day training designed for teachers, caregivers, and directors who work with children, birth to 36 months, in a group setting.  Participants must attend both days of training, January 21 & 28, 2017,  in Fairfax.  Additional

information

and registration is available.

ASQ-3 and ASQ:SE-2 Child Care Provider Training

The ASQ-3 and the ASQ:SE-2 are accurate, family-friendly ways to screenchildren for developmental delays. Participants will learn how to use the screening tools in their child care setting.  The Northern Virginia location for this four hour training is at Minnieland Academy in Aldie, Virginia on January 21, 2017 from 9:00 am – 1:00 pm.  

Registration

is open.

DEC Conference Request for Proposals

The Division for Early Childhood (DEC) requests proposals for the 33rd Annual International Conference on Young Children with Special Needs and Their Families taking place October 4 – 6, 2017 in Portland Oregon. The deadline for submissions is January 31, 2017. The submission system is active now.  They seek proposals that demonstrate meaningful, effective, and sustainable collaborations across research, policy, and practice to increase learning opportunities for every child, family, and community through everyday routines and interactions.

Meeting the Needs of Families with Young Children Experiencing and At Risk of Homelessness

On October 31, the U.S. Departments of Health and Human Services (HHS), Housing and Urban Development (HUD) and Education (ED) issued a joint Policy Statement on Meeting the Needs of Families with Young Children Experiencing and At Risk of Homelessness. In the policy statement, they provide research and recommendations on ways in which early childhood and housing providers at the local and, in some cases, State levels can intentionally collaborate to provide safe, stable, and nurturing environments for pregnant women and families with young children who are experiencing or at risk of homelessness. See the Policy Statement, examples of collaborations around the country and recommended strategies and activities.

2017 Infant and Early Childhood Mental Health Institute

The 2017 Infant and Early Childhood Mental Health Institute, Successful Relatiobships: Making Headway and Heartway, is planned for March 22, 2017  from 8:00 am – 5:00 pm at the Kingsmill Resort in Williamsburg, Virginia.  For additional information and to register (after February 1) go to http://www.ecmhva.org/

Preschool Inclusion: Key Findings from Research and Implications for Policy
An April 2016 brief, Preschool Inclusion: Key Findings from Research and Implications for Policy (http://www.nccp.org/publications/pub_1154.html), highlights research on preschool inclusion relevant to the following three questions:
1. What are the effects of inclusive preschool on children's early learning and development?
2. What is known about the quality of inclusive preschool programs?
3. What is known about how to improve the quality of inclusive preschool?
The brief also presents recommendations for policies that are supported by research, including policies related to: the funding of early care and education programs; states' professional development systems; and investments in gathering critical information about inclusive preschool programs for ongoing monitoring and quality improvement.

Build It Better: Indicators of Progress to Support Integrated Early Childhood Professional Development Systems

The National Association for the Education of Young Children (NAEYC) has just published their newest Early Childhood Workforce Systems Initiative document, Build It Better: Indicators of Progress to Support Integrated Early Childhood Professional Development Systems.  "This resource . . . provides a set of indicators to benchmark the quality and effectiveness of state early childhood professional development systems, stimulate strategic planning, and help policy makers, administrators, educators, and advocates work together to build a better professional development system for early childhood educators working with children birth through age 8."  Virginia served as one of the state pilot teams for the projects.  Under the leadership of Kathy Gillikin and Zelda Boyd,  VCPD Governance members provided input into the development of the new document.

Archived Webinar:  Preschool Inclusion: What's the Evidence, What Gets in the Way, and What do High-Quality Programs Look Like?

Through the Early Childhood Technical Assistance (ECTA) Center, the materials from the recent webinar focusing on preschool inclusion are now available.  Presented by Linda Smith (Deputy Assistant Secretary for Early Childhood Development for the ACF at the U.S. Department of Health and Human Services) and Phil Strain (Director, PELE Center; Faculty, ECTA Center; Professor, Education Psychology & Early Childhood Special Education, University of Colorado Denver), the webinar focuses on:  an overview of the 40 years of research supporting early childhood inclusion; a review of myths surrounding the children, adults and systems that support inclusion;  and, a review of common features across the inclusion models that have produced the most powerful outcomes.

This webinar was presented as part of a series of webinars on Inclusion in Early Childhood Programs supported by the U.S. Departments of Education and Health & Human Services.  Access the archived webinar, Powerpoint presentation and supporting documents at  http://ectacenter.org/~calls/2016/nationalinclusion.asp

Early Childhood Investigations

Early Childhood Investigations offers free webinars to early childhood educators. The series is produced by Engagement Strategies, LLC., and presented by leading authors, experts, and leaders. All of the webinars are recorded and may be viewed live or via recording.  Click HERE to register. Upcoming topics include:

11/30/2016: Professionalizing Early Childhood Education : Your Role in the Next Era

12/07/2016: The Foundation of Early Childhood Consulting: Creating a Customer Pipeline

12/14/2016: Respectful Discipline for Toddlers & Twos: The Administrator's Role in Setting Expectations

01/11/2017: The Foundation of Early Childhood Consulting: Finding Talent to Build Your Firm

02/01/2017: Makerspaces in ECE: A Planning Guide for Administrators

03/08/2017: The Foundation of Early Childhood Consulting: Growth
Conferences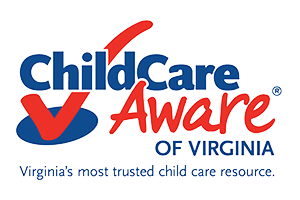 Child Care Aware's Second Annual Business Summit
Registration is open for Child Care Aware's Second Annual Business Summit to be held on Thursday December 1, 2016 from 8:00-4:00 at the Wyndham Hotel in Glen Allen, VA.  Details are available at www.va.childcareaware.org.
2017 VAECE Conference
The Virginia Association for Early Childhood Education (VAECE) is an organization comprised of early childhood educators, parents, policy makers and other child advocates who are concerned and actively involved in serving on behalf of the needs and rights of young children.  The 2017 VAECE conference is planned for March 30-April 1, 2017  at the Hampton Roads Convention Center.  The theme for the conference is "Every Child, Everywhere. "   Additional information is available at http://www.vaece.org/conference.html
2017 SECA Conference
The Call for Proposals is now available for the 68th Annual Southern Early Childhood Conference: Strategies for the New South.  The conference is planned for March 9-11, 2017  in Biloxi, Mississippi.
Virginia Head Start Association Conference
The 2017 Annual Virginia Head Start Conference will be at the Hotel Roanoke on April 4-6, 2017.  http://headstartva.org/events-training/annual-conference/
Council for Exceptional Children Convention and Expo
CEC's 2017 Convention and Expo will be held in Boston on April 19-22, 2017.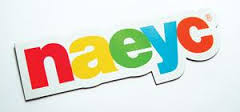 Future National Association for the Education of Young Children Conferences
Los Angeles, CA — November 2-5, 2016
Atlanta, GA — November 15-18, 2017
Washington, DC — November 14-17, 2018
Anaheim, CA — November 4-7, 2020
Orlando, FL — November 17-20, 2021
Washington, DC — November 16-19, 2022
Nashville, TN — November 15-18, 2023
Anaheim, CA — November 6-9, 2024
Welcome!
Welcome from the The Virginia Cross-Sector Professional Development Team (VCPD). The VCPD promotes planning, implementation and evaluation of professional development with the intent to ensure coordination of all early childhood PD in Virginia. VCPD team members are committed to working together to build a unified system to support all families and their children (prenatal to age 5) in Virginia.