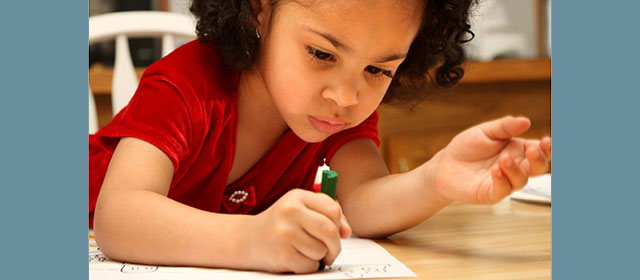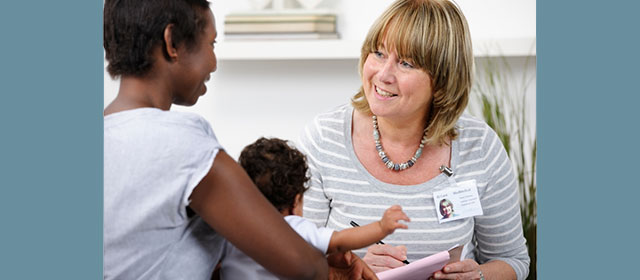 What's New in Early Childhood Professional Development?

Creating Connections to Shining Starts 2015:  Call for Proposals

We need your early childhood expertise!  Share the knowledge you have gained in working with children, birth to five, by submitting a proposal to present at the 2015 Creating Connections to Shining Stars conference. The Conference is scheduled for July 8-10, 2015 at the Virginia Beach Wyndham Hotel.  Accepted proposals will qualify for a registration discount! Please see the Call for Proposals for more information.  The deadline for proposals is January 15, 2015.

Voices for Virginia's Children: Unified Agenda

Voices for Virginia's Children has published their 2015 Unified Policy Agenda.  You are invited to join the Early Childhood Policy Network in the roll-out of the 2015 Voices for Virginia's Children Unified Policy Agenda- "Building the Path to Virginia's Prosperity". To ensure our decision-makers give careful consideration to these issues and prioritize early childhood investment,  your help is needed.  The roll-out conference call is scheduled for Friday, December 19th 12:00- 1:00 PM.   Sign-Up Now to Participate (please provide your email to participate; call in number will be provided after sign-up).  This call will cover the details of the EC Policy Network policy priorities, updates from the Governor's budget proposal, key legislative dates and opportunities for action.

Virginia Receives 17.5 Millions Preschool Expansion Grant 

Virginia has been awarded a $17.5 million federal Preschool Expansion Grant that will allow the Commonwealth to serve as many as 1,600 additional at-risk four-year-olds in new, high-quality preschool classes. In addition, the grant will fund enhanced services to approximately 1,400 children in existing pre-kindergarten classrooms. The awards are first-year grants with the potential of continued funding for three additional years.

The grant from the U.S. Department of Education will support expansion and improvement of the Virginia Preschool Initiative (VPI) in 11 high-needs school divisions beginning in the 2015-2016 school year. VPI is a state-funded program that currently supports quality preschool programs for approximately 18,000 at-risk four-year-olds.  In addition to providing high-quality preschool experiences and activities, the selected divisions will offer focused outreach to families and communities, as well as individualized support for children with unique learning needs, including students with disabilities, English-language learners and children from military families. This combination of instruction, outreach and support will be known as VPI Plus.

The participating divisions are: Brunswick County, Chesterfield County, Fairfax County, Giles County, Henrico County, Norfolk, Petersburg, Prince William County, Richmond, Sussex County, and Winchester.  The divisions were selected based on the following indicators of need: poverty, number of Title I schools, percentage of children entering kindergarten below the state's literacy readiness benchmark and the number of unserved at-risk four-year-olds. Together, the divisions have committed to establishing 88 VPI Plus classrooms and improving services for children in 94 existing preschool classes.

The grant also will fund a state-level effort — led by the Center for Advanced Study of Teaching and Learning at the University of Virginia (UVA) — to improve preparation and professional development for preschool teachers and administrators.

The Virginia Early Childhood Foundation (VECF) led the commonwealth's grant application effort. Virginia is one of 18 states to receive either a preschool expansion or preschool development grant. The Virginia Department of Education will lead the implementation of the Commonwealth's Preschool Expansion Grant, in partnership with the Virginia Department of Social Services, the Virginia Department of Health, UVA and VECF.  (Excerpted from Governor McAuliffe Announces $17.5 Million Federal Preschool Expansion Grant, Press Release December 10, 2014)

US Department of Education Press Release

Preschool Development Grants Fact Sheet

Virginia Receives Preliminary Early Head Start-Child Care Partnership and Early Head Start Expansion Awards

The U.S. Department of Health and Human Services (HHS) is in negotiation with agencies in seven Virginia communities for the award of Early Head Start-Child Care Partnership and Early Head Start Expansion grants. HHS will continue to negotiate with these and other applicant agencies to award all grants on a rolling basis between January 1 and the end of March, 2015. Virginia potential grant award recipients are located in Alexandria, Culpeper, Fairfax, Oakton, Roanoke,  Augusta, and West Point.

U.S. Department of Health and Human Services (HHS) Announcement

Invest in US

At the White House Summit on Early Education on December 10, 2014, President Obama announced over $1 billion dollars in early education investments through Invest in US. Invest in Us is a public awareness campaign that calls on business leaders, philanthropists, advocates, elected officials and members of the public to invest in the expansion of early childhood opportunities for children across the country. Click on these links to learn more.

The Economics of Early Childhood Investments

Playbook for Becoming an Early Learning Community

2015 VAECE Conferences: Registration is Open!

The 2015 Virg1nia Association for Early Childhood Education(VAECE) conference is planned for March 19-21, 2015 in Richmond. The theme is "Don't Stop Believin.'" The Early Bird registration rate ends Feburary 15th!   Click HERE to register.  The 2016 conference will be March 17-19 , 2016 also in Richmond.

Virginia's Taking Steps to Healthy Success Early Care and Education Learning Collaboratives

The Virginia Early Childhood Foundation and partners Child Care Aware of Virginia, Virginia Foundation for Healthy Youth, Virginia Department of Health and Virginia Department of Social Services have received a second year of funding from the CDC/Nemours to reduce childhood obesity in Virginia. In 2014, Virginia's Taking Steps to Healthy Success Early Care and Education Learning Collaboratives (ECELC) project engaged directors and leaders from sixty-six ECE programs in a year-long professional development and action planning process, creating healthier care environments for over 4,400 children. With this second year of funding, 50 new ECE programs in Prince William, Rappahannock and Greater Richmond will be invited to participate in the ECELC project. For more information about this work, or to inquire about the job posting for ECELC Trainer, contact Emily Keenum, Health Initiative Coordinator at Emily@vecf.org or visit  http://www.smartbeginnings.org/home/about/open-positions.aspx.

Reauthorization of the Child Care and Development Block Grant

The Office of Child Care Administration for Children and Families, U.S. Dept. of Health and Human Services, has announced that President Obama has "signed the Child Care and Development Block Grant (CCDBG) Act of 2014 into law. The law, which Congress passed with strong bipartisan support, reauthorizes the child care program for the first time since 1996 and represents an historic re-envisioning of the Child Care and Development Fund (CCDF) program."

The law makes important statutory changes focused on better balancing the dual purposes of CCDF – to promote families' economic self-sufficiency by making child care more affordable, and fostering healthy child development and school success by improving the overall quality of early learning and afterschool programs. It also makes significant advancements by defining health and safety requirements for child care providers, outlining family-friendly eligibility policies, and ensuring parents and the general public have transparent information about the child care choices available to them."    Click HERE for a brief, plain language summary.  Click HERE for a side-by-side comparison of the old and new legislation as developed by the National Women's Law Center.

1-2-3 READ! Trainings 

1-2-3 READ! is a research-based storybook early literacy curriculum developed by Child Development Resources (CDR). It is designed to build emergent literacy in infants and toddlers through a carefully planned set of experiences that lay the foundation for reading and writing success. Participants will receive a certificate for 12 hours of training to be applied to Virginia Department of Social Services clock hours.  Visit the website at  www.va-itsnetwork.org to register.

ECE Consensus Letter for Researchers

Through the National Institute for Early Education Research (NIEER) at Rutgers University,  more than 500 researchers urge the expansion of and increased public investment in early childhood education based on the full body of scientific knowledge about early education and child development.  In an open letter to policymakers, they  provide a research summary to support and guide future investment in quality early learning programs.  The letter notes that the extensive body of research in education, developmental psychology, neuroscience, medicine and economics shows that quality early childhood education programs produce better education, health, economic and social outcomes for children, families, and the nation.

CSEFEL Train the Trainer and Train the Coach

Applications are now available for the Center on the Social and Emotional Foundations of Early Learning (CSEFEL) Train the Trainer and Train the Coach professional development scheduled for January and February 2015.  In this training, participants will learn how to train and coach infant and toddler providers strategies to build healthy social and emotional environments and learn how to address challenging behaviors. Please note that these are two separate training's, and individuals must participate in the train the trainer before participating in the train the coach. It is also strongly recommended that participants are familiar with the CSEFEL pyramid model before attending the training event.

CSEFEL Train the Trainer:  January 27 – 29, 2015 at the Holiday Inn Christiansburg

Application Deadline: January 6, 2015
Notification of Acceptance: January 13, 2015
SNOW DATE: March 30-April 1

CSEFEL Train the Coach:  February 17 & 18, 2015 at the Holiday Inn Christiansburg
Application Deadline: January 27, 2015
Notification of Acceptance: February 3, 2015
SNOW DATE: April 13-14

For more information about training events please visit http://ecmhva.org/ or contact Jackie Robinson, Project SEED Director, at robinsonjb3@vcu.edu

Being Black is Not a Risk Factor: A Strengths-Based Look at the State of the Black Child

The National Black Child Development Institute (NBCDI) is excited to share their newest publication! From the foreword by Barbara Bowman of the Erikson Institute to a closing essay by David Johns, Executive Director of the White House Initiative on Educational Excellence for African-Americans, Being Black Is Not a Risk Factor: A Strengths-Based Look at the State of the Black Child is designed to challenge the prevailing discourse about Black children–one which overemphasizes limitations and deficits and does not draw upon the considerable strengths, assets and resilience demonstrated by our children, families and communities. Click here to download this free book.

Facing the Screen Dilemma: Young Children, Technology and Early Education

Co-authored by the Alliance for Childhood, Campaign for a Commercial-Free Childhood, and Teachers Resisting Unhealthy Children's Entertainment, this guide is designed to help educators and parents make informed decisions about whether, why, how, and when to use screen technologies with young children.  How do we best support children's growth, development, and learning in a world radically changed by technology?  Download your free copy here.  A Facebook page has been set up devoted to discussing the ideas in Facing the Screen Dilemma. Visit the Facebook page at https://www.facebook.com/screendilemma

Gov. McAuliffe Announces Council on Childhood Success Members

On August 11, Governor McAuliffe signed Executive Order 22, establishing the Commonwealth Council on Childhood Success. The Council will work to ensure that basic health, education, and childcare needs are being met for our youngest Virginians, ages 0-8.  On September 12, 2014, the Governor announced members of the Commonwealth Council on Childhood Success. Members of the Council include VCPD members Toni Cacace-Beshears, CEO of Children's Harbor and Immediate Past President Virginia Association for Early Childhood Education; Aleta Lawson, Director of the Head Start State Collaboration Office; and Phyllis Mondak, Special Education Specialist/Section 619 Coordinator at the Virginia Department of Education.  The first meeting of the Council took  place on Monday, October 6th. Meetings of the Council are open to the public.  Scroll down for additional information about the Council.

Children's Cabinet and Commonwealth Council on Childhood Success

On August 11, 2014, Governor McAuliffe signed Executive Order 21 (2014) establishing a Children's Cabinet. The cabinet " shall develop and implement a comprehensive policy agenda related to the education, health, safety, and well-being of youth throughout the Commonwealth. It shall evaluate and recommend strategies to optimize and align local, state, and federal public resources, and public-private partnerships to enhance current and prospective programs and services for Virginia's children and their families, particularly those at highest risk. It shall also identify best practices and areas for improvement."

In addition, Executive Order 22 (2014) created the Commonwealth Council on Childhood Success. This Council will be chaired by Lt. Governor Northam and will "address the basic health, education, and child care needs of young children, including the early identification of intellectual and developmental delays, access to stable housing and nutritious foods, and high quality child care and early education programs. "

Click HERE to read the press release and the full texts of the Executive Orders.

Early Childhood Investigations

Early Childhood Investigations offers free webinars to early childhood educators. The series is produced by Engagement Strategies, LLC., and presented by leading authors, experts, and leaders. All of the webinars are recorded and may be viewed live or via recording.  Click HERE to register. Upcoming topics include:

12/17/2014:  Empowering Children Around Personal Safety

1/15/2015:  How Documenting Children's Learning is Much More than Display: Reflecting Teachers' and Children's Thinking

1/28/15:  How Effective Supervisors Guide Teachers by Giving Feedback With Ease
Conferences
Creating Connections to Shining Stars 2015
Mark your calendar for Creating Connections to Shining Stars 2015!  The conference is scheduled for July 8-10, 2015 at the Wyndham Oceanfront Hotel in Virginia Beach.  This statewide conference will focus on evidence-based, quality, early childhood practices (birth through five). Sessions will include hot topics in the field of early intervention, care and early childhood/early childhood special education, such as: behavior, coaching in early childhood, curriculum and assessment, social-emotional development, infant mental health, and inclusive practices.
Our keynote speaker is Dan Habib.  Dan Habib is a Filmmaker and Project Director of the Inclusive Communities Project at the University of New Hampshire's Institute on Disability, where he has worked since 2008. Previously, he was Photography Editor at the Concord Monitor from 1995 to 2008, where he was named National Photography Editor of the Year in 2006 and 2008.  Mr. Habib created a nationally broadcast film about his son, Including Samuel, and has made many other documentaries on topic related to disability and education. He received the Justice for All Grassroots Award from the American Association of People with Disabilities in 2013 and the Champion of Human and Civil Rights Award from the National Education Association (New Hampshire) in 2012. In July 2014, he was appointed to the President's Committee for People with Intellectual Disabilities.  Mr. Habib received a B.A. from the University of Michigan.
 We need your early childhood expertise!  Share the knowledge you have gained in working with children, birth to five, by submitting a proposal to present at the 2015 Creating Connections to Shining Stars conference.  Accepted proposals will qualify for a registration discount! Please see the Call for Proposals for more information.
Virginia ASQ-3 Train the Trainer and Train the Coach Training
The Ages and Stages Questionnaire Third Edition (ASQ-3) Train the Trainer and Train the Coach event is designed to increase the number of trained ASQ-3 trainers and coaches within the state. Trainers become part of regional cross-sector professional development teams being developed now in Virginia. Participants will learn strategies to train infant and toddler childcare providers to effectively use the ASQ-3. The ASQ-3 is a screening tool that is the most accurate, family-friendly way to screen children for developmental delays.  Training will be held in Northern Virginia on January 15- 16, 2015.  The application deadline is December 11, 2014.  Click here for additional information and the application.
2015 Environment Rating Scales National Conference
Join the authors of the Environment Rating Scales in Dallas, February 25-27, for the 2015 ERS National Conference.  This conference is appropriate for all levels of ERS users and will include tracks for technical assistance providers, researchers, and quality rating specialists. Additionally, introductory training on the ECERS-3 and extensive opportunities to interact with the authors will be available.  Share your knowledge and experience with other ERS users by submitting a proposal to present at the conference.  Submit a proposal no later than Monday, November 24.
2015 VAECE Conferences:  Registration is Open!
The 2015 Virginia Association for Early Childhood Education(VAECE) conference is planned for March 19-21, 2015 in Richmond.  The theme is "Don't Stop Believin.'"    The Early Bird registration rate ends Feburary 15th!   Click HERE to register.   The 2016 conference will be March 17-19 , 2016 also in Richmond.
2015 Southern Early Childhood Association Conference
Save the dates of January 15-17, 2015 for the 66th Annual Conference of the Southern Early Childhood Association (SECA).  The conference will be held at the Astor Crowne Plaza in the French Quarter of New Orleans, Louisiana.  The theme is The World from Our Front Porch: Community and Culture.  Click the link to access conference information.
Addressing Challenging Behavior: The 12th National Institute on Effective Practices  
Registration for the 2015 National Training Institute on Effective Practices: Supporting Children's Social/Emotional Development is now open!  The Institute will be held April 21-25, 2015 at the Vinoy Renaissance St. Petersburg Resort & Golf Club in Florida.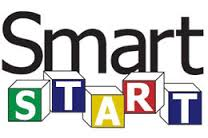 National Smart Start Conference
The National Smart Start Conference is the nation's largest conference devoted to early education systems and strategies. The conference provides advanced professional development for early education leaders committed to improving the quality of and access to early childhood services for all children ages birth to five.  The Conference will be held in Greensboro, NC on May 4-7, 2015.  Visit the Smart Start Conference website for additional information and the conference Call for Proposals.
2015 National Early Childhood Inclusion Institute
The 2015 National Early Childhood Inclusion Institute sponsored by the Frank Porter Graham Child Development Institute is scheduled for May 12-15, 2015 in Chapel Hill, North Carolina.
DEC 2015 Call for Proposals
DEC is  excited to accept proposal submissions for the Division for Early Childhood's 31st Annual International Conference on Young Children with Special Needs and their Families taking place October 7 – 9, 2015 in Atlanta, GA. The deadline for submissions is January 12, 2015. The theme for the 2015 DEC Conference is "The Time Is Always Right to Do What Is Right" – (MLK, 1964) for Young Children and Families.  Click to access the Call for Proposals.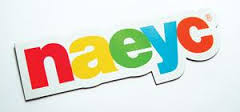 National Institute for Early Childhood Professional Development
The National Institute for Early Childhood Professional Development is designed for professionals who prepare, mentor and train early childhood professionals.  Sponsored by the National Association for the Education of Young Children (NAEYC), the Institute is scheduled for June 7-10, 2015 in New Orleans.  Click the Institute link for information about the 2014 Institute and registration for 2015 when it becomes available.
2016
Division for Early Childhood Conference
The 2016 DEC International Conference will be held in Louisville, KY on October 18-20, 2016.
Resources
Sites that provide a broad array of early childhood professional development resources:
This Encyclopedia, published on the Internet, covers topics related to the development of the child, from conception to the age of five, and presents the most up-to-date scientific knowledge. The Encyclopedia is produced by the Centre of Excellence for Early Childhood Development (CEECD) and the Strategic Knowledge Cluster on Early Child Development (SKC-ECD)
Early Childhood Learning and Knowledge Center (ECLKC)
The ECLKC is a part of the Training and Technical Assistance (T/TA) system designed to support Head Start  program staff in delivering high-quality, evidence-based  services to children and families.
Early Childhood Personnel Development Center
The ECPC is funded by the United States Department of Education to serve as a national resource on personnel standards, competencies, and recommended practices;  assist States in aligning personnel standards to national professional organization standards for personnel who serve children with disabilities and their families; assist state agencies and IHEs in partnering to align preservice and inservice training; and assist States to develop an integrated and comprehensive system of personnel development for all who those serve children (aged birth to 5) with disabilities and their families. The Early Childhood Personnel Center is a project of the A.J. Pappanikou Center for Excellence in Developmental Disabilities at the University of Connecticut Health Center.
The Early Childhood Technical Assistance Center
The Early Childhood Technical Assistance Center (ECTA Center) is a national center funded by the Office of Special Education Programs (OSEP) to support early intervention and preschool special education programs and practitioners. The ECTA Center assists states in building effective, efficient systems; scaling up and sustaining effective services; and, promoting research-based interventions for infants, toddlers, and preschoolers with disabilities and their families. The Center is built upon the foundation of several successful OSEP-funded TA centers including NECTAC, TACSEI, CELL, and ECO.
Frank Porter Graham Professional Development Center
The Frank Porter Graham Professional Development Center at the University of North Carolina at Chapel Hill offers institutes and intensive workshops, online learning, technical assistance services, and study visits in areas related to child development and learning.  Evidence-based practices, research and evaluation methodologies, and systems building and change are among the subject areas.
HighScope Educational Research Foundation is an independent nonprofit research, development, training, and public outreach organization with headquarters in Ypsilanti, Michigan.  HighScope's mission is to lift lives through education.  Although much of their focus is on training to support those who use the HighScope Curriculum or assessments, many courses and workshops reflect best practice and are useful to anyone, regardless of the curriculum or assessments used.  Training includes online courses, workshops, and conferences.
Funded by the U.S. Department of Education's Office of Special Education Programs (OSEP), the IRIS Center is headquartered at Vanderbilt University in Nashville, Tennessee, and Claremont Graduate University in Claremont, California. Their primary objective is to create resources about evidence-based practices for use in preservice preparation and professional development programs. IRIS then disseminates and offers trainings on those resources. IRIS has resources on a wide range of topics including early intervention/early childhood, collaboration, and behavior management
National Center on Child Care Professional Development Systems and Workforce Initiatives (PDW Center)
ACF's Office of Child Care (OCC) and Office of Head Start (OHS) created the PDW Center to work with Child Care and Development Fund grantees, Head Start/Early Head Start leaders, and their partners to design and implement professional development systems that align with other quality improvement efforts within and across early childhood and school-age settings, sectors, and systems. All of the PDW Center's services and activities support OCC's goal of improving teaching and learning through training and TA.
QRIS National Learning Network
The Quality Rating and Improvement System (QRIS) National Learning Network was formed by a coalition of states and organizations united in the desire to use rating and improvement strategies to elevate the quality of care in state early care and education systems and to support and improve children's develop.
Teaching Channel is a video showcase — on the Internet and TV — of innovative and effective teaching practices in America's schools.  The website includes access to videos, a newsletter, and a blog.   Teaching Channel is a non-profit organization.
Teaching Strategies is an early childhood education company that provides innovative and effective curriculum, assessment, professional development, and family connection resources to programs serving children from birth through kindergarten.  Teaching Strategies offers products such as The Creative Curriculum® for Preschool and Teaching Strategies GOLD®.  Professional development options include books, videos, online coursework, in-person workshops, and an online CDA program.
Virginia Early Intervention Professional Development Center
The  Virginia Early Intervention Professional Development Center provides information, resources and a broad range of professional development efforts specifically designed for early interventionists, students, families, faculty and all committed to ongoing learning. The Virginia Early Intervention Professional Development Center was created as part of Virginia's Comprehensive System of Personnel Development (CSPD) and is maintained by the Integrated Training Collaborative and the Partnership for People with Disabilities.
ZERO TO THREE is a national nonprofit organization that provides parents, professionals and policymakers the knowledge and the know-how to nurture early development.
Sites with a specific topical focus:
Autism
Organization for Autism Research
Virginia Commonwealth University Autism Center of Excellence (VCU ACE)
Behavior
The Technical Assistance Center on Social Emotional Intervention for Young Children (TACSEI)
Center on Social Emotional Foundations in Early Learning (CSEFEL)  
Early Childhood Mental Health Virginia
Child Development
Harvard University Center on the Developing Child
Dual Language Learners
Virginia Department of Education Early Childhood Education
Home Visiting
Inclusion of Children with Disabilities
Online training modules/courses/webinars:
Through Penn State Extension, Better Kid Care's free distance education program assists childcare providers in obtaining research-based professional development.  Over 100 on-demand lessons address a wide variety of early childhood topics.
Child Care Aware of Virginia's Online Training Academy
Child Care Award (CCA) training courses are designed to help early childhood professionals complete annual training requirements and acquire required training hours for those seeking a Child Development Associate (CDA) credential, CDA credential renewal, or in-service training.  Courses are available 24 hours a day, 365 days a year.
Early Childhood Investigations
Early Childhood Investigations offers free webinars to early childhood educators. The series is produced by Engagement Strategies, LLC., and presented by leading authors, experts, and leaders.  All of the webinars are recorded and may be viewed live or via recording.  Topics include curriculum, child development, child care administration, technology, and many more!
Early Childhood Technical Assistance Center 
The Early Childhood Technical Assistance Center (ECTA Center)  is a national center funded by the Office of Special Education Programs (OSEP) to support early intervention and preschool special education programs and practitioners.  They host and archive webinars regularly on topics including inclusion, autism, child outcomes, and evidence-based practices.
National Center on Quality Teaching and Learning
Join Head Start's National Center on Quality Teaching and Learning on the fourth Monday of each month from 1–1:45 p.m. ET for a facilitated broadcast call on research and implications for practical application.  Guest presenters include well known researchers and other leaders.  Known as the Front Porch Series, these calls are archived for use anytime.
Response to Intervention (RtI) in Early Childhood: Free Webinar Series
How can you use RTI to help improve young children's outcomes?  Learn about the role of tiered intervention in bolstering social-emotional, behavioral, and academic development in early childhood settings. Key leaders in the field offer sessions on progress monitoring and RTI, tiered instruction in early childhood settings, embedded instruction to support early learning in RTI frameworks, and preschool inclusion and RTI for children with disabilities.  Click the link to access free archived webinars.
Save the Children: Get Ready Get Safe Training Hub Courses
These free trainings help caregivers prepare for and respond to the needs of children in emergencies. Self-paced courses include: Child Care Emergency Preparedness, Child-Friendly Spaces, and Children First: What to Do When Disaster Strikes.
The SCRIPT-NC project will offer free webinars for early childhood faculty and professional development providers starting in February 2015.  Each month a webinar on core early childhood course content area will be offered.  The materials for each webinar (PowerPoints, handouts, annotated resource compilations, and recordings) will highlight examples of how to design courses that prepare future professionals to support young children who are culturally, linguistically and ability diverse and their families.
Teachstone offers live and archived webinars related to the CLASS (Classroom Assessment Scoring System) and improving teaching and learning through adult-child interactions.
TED is a nonprofit devoted to spreading ideas, usually in the form of short, powerful talks (18 minutes or less). TED began in 1984 as a conference where Technology, Entertainment and Design converged, and today covers almost all topics — from science to business to global issues.
World-Class Instructional Design and Assistance (WIDA): Early English Language Development
This series of three webinars provides an in-depth view of each component of Early English Language Standards and implications for use as well as implementation in various early education and care programs. The webinar series was sponsored by the Massachusetts Department of Early Education and Care (EEC), in partnership with WIDA. Intended audience are Early Education and Care Partners who support young dual language learners (DLLs). Session topics are: Language in Play: Introduction to the Early English Language Development (E-ELD) Standards; Understanding Language Growth: The E-ELD Performance Definitions; and Playing with Language: Understanding and Using the Model Performance Indicator (MPI) Strands
Links to early childhood workforce development and systems building resources:
BUILD Initiative 
BUILD Initiative Report on Virginia's Smart Beginnings
The Nuts and Bolts of Building Early Childhood Systems through State/Local Initiatives
Center for the Study of Child Care Employment
Assessing What Teacher's Need to Help Children Succeed
Building a Skilled Teacher Workforce
Mentors As Teachers, Learners, and Leaders
Early Childhood Technical Assistance Center
Building Cross-Sector Professional Development Systems
 Developing and Implementing Cross Sector Competencies for Early Childhood Personnel
Elements of a Professional Development System for Early Care and Education: A Simplified Framework
National Association for the Education of Young Children
NAEYC Early Childhood Professional Development: Adult Education Directory
NAEYC Early Childhood Professional Development: Training and Technical Assistance Glossary
NAECY Standards for Early Childhood Professional Preparation
Strategic Directions: Technical Assistance Professionals in State Early Childhood Professional Development Systems
Where We Stand on Professional Preparation Standards
Workforce Designs: A Policy Blueprint for State Early Childhood Professional Development Systems
National Center on Child Care Professional Development Systems and Workforce Initiatives (PDW Center)
Strengthening the Early Childhood and School-Age Workforce: A Tool to Improve Workplace Conditions, Compensation, and Access to Professional Development
National Child Care Information and Technical Assistance Center
Early Childhood Professional Development Systems Toolkit
National Governor's Association Center for Best Practices
Building an Early Childhood Professional Development System
National Professional Development Center on Inclusion
The Big Picture Planning Guide: Building Cross-Sector Professional Development Systems in Early Childhood, 3rd Edition
New America Foundation
Subprime Learning: Early Education in America Since the Great Recession
Beyond Subprime Learning: Acclerating Progress in Early Education
Society for Research in Child Development
Investing in Our Future: The Evidence Base on Preschool Education
United States Department of Education
Toward the Identification of Features of Effective Professional Development for Early Childhood Educators – Literature Review
United States Department of Education: Office of Early Learning
Increasing Access to High Quality Early Childhood Education in Virginia
Virginia Early Childhood Foundation
Virginia's Biennial School Readiness Report Card 2013
Virginia Early Childhood Foundation Evidence Based Directory
 Zero to Three
Building a Stronger Infant-Toddler Workforce
A Guide to Effective Consultation with Settings Serving Infants, Toddlers, and their Families: Core Knowledge, Competencies and Dispositions
Sites for professional development resources:
Association for Talent Development (ATD/ASTD)
Formerly the American Society for Training and Development (ASTD) , the Association for Talent Development (ATD)  is the world's largest association dedicated to the training and development field.  Their mission is to empower professionals to develop knowledge and skills successfully.  Check out the free Trainer's Toolkit App!
Businessballs is a free ethical learning and development resource for people and organizations, run by Alan Chapman, in Leicester, England.  Businessballs includes  a wealth of teambuilding games, quizzes, video's, posters of inspirational quotes, and much more.
Coursera is an education platform that partners with top universities and organizations worldwide, to offer courses online for anyone to take, for free.
Creative Training Techniques: The Bob Pike Group
The Bob Pike Group trains trainers in their interactive, participant-centered instructional system designed to ensure transfer of knowledge.  They offer a Train-the-Trainer Boot Camp, online webinars,  a conference, and a store of training resource materials.   Check out the free podcasts!
Dipity is a free digital timeline website. Their mission is to organize the web's content by date and time. Users can create, share, embed and collaborate on interactive, visually engaging timelines that integrate video, audio, images, text, links, social media, location and timestamps.
The eLearning Guild is a member-driven organization providing information, networking, and community for eLearning professionals. The Guild produces conferences, online events, eBooks, research reports, and Learning Solutions Magazine. Their goal is to create a place where eLearning professionals can share their knowledge, expertise, and ideas to build a better industry—and better learning experiences—for everyone.
This website provides support for trainers interested in increasing the transfer of training. Sign up for Sticky Notes, a free monthly e-newsletter providing tips and ideas, and take a look at the free icebreakers, closers, and other materials for trainers.
Oriental Trading Company is a great source for purchasing training tools and toys such as large dice, beach balls, koosh balls, awards, etc.
Puzzlemaker is a free puzzle generation tool.  Create and print customized word search, criss-cross, math puzzles, and more-using your own word lists.
Results Matter Video Library – Early Care and Education
The Colorado Department of Education and producer Larry Edelman have created a set of video clips on a variety of early childhood topics including early intervention, use of technology and observation skills.  These are available for free download.
Trainer's Toolbox is a publication of the  Office for Victims of Crime Training and Technical Assistance Center,  a component of the Office for Victims of Crime, Office of Justice Programs, U.S. Department of Justice located in Fairfax, Virginia.  The toolbox is a resource for icebreakers, closers, techniques for dividing groups or selecting a reporter, etc.  These ideas can be used with any type of professional development and are not specific to victims of crime.
This toolbox was developed by Human Resources at the University of California, Riverside.  Sections include designing a course, course template, activities, and icebreakers.
Trainers Warehouse offers hundreds of effective, innovative and fun products for trainers and educators.   Popular products that improve retention and make training more engaging include game show templates and buzzers, icebreaker and team-building games,"fiddles," presentation software, debriefing tools, tactile memory joggers, and achievement rewards.
Word Search Labs is a free web application built by Matt Johnson.  Word Search Labs is the simplest way to build, print, share and solve word searches online.
Wordle is a free online tool for generating "word clouds" from text that you provide. The clouds give greater prominence to words that appear more frequently in the source text. You can tweak your clouds with different fonts, layouts, and color schemes.
Links to professional development strategy resources:
Professional Development and Teacher Change by Thomas R. Husk
Teachers and Teaching: theory and practice, Vol. 8, No. 3/4, 2002
Resources commonly used in Virginia:
Classroom Assessment Scoring System (CLASS)
Competencies for Early Childhood Professionals
Milestones of Child Development: A Guide to Young Children's Learning and Development from Birth to Kindergarten
Phonological Awareness Literacy Screening (PALS)
Preparing Virginia's Preschool Children for School Success: Aligning Expectations and Measuring Quality
Virginia's Foundation Blocks for Early Learning: Comprehensive Standards for Four-Year-Olds
Virginia's Preschool Curriculum Review and Rubric Planning Tool
Virginia's Quality Indicators for Responsive Teaching: Creating a High Quality Preschool Learning Environment
What Makes an Effective Early Childhood Professional Development Provider
Sticky Walls:
Sticky Walls may be purchased or made.  To buy a sticky wall, consider a purchase from the ICA Store at the Institute of Cultural Affairs or just search sticky wall in your search engine.   To make a sticky wall and for tips about usage, click here for instructions from the University of Arkansas Research and Extension.  VCPD members have also been successful creating a sticky wall from an inexpensive plastic table cloth (dollar store type).  You will need repositioning artists spray mount adhesive (such as 3M) available at office supply stores, and good quality masking tape to hang the sticky wall.
Welcome!
Welcome from the The Virginia Cross-Sector Professional Development Team (VCPD). The VCPD promotes planning, implementation and evaluation of professional development with the intent to ensure coordination of all early childhood PD in Virginia. VCPD team members are committed to working together to build a unified system to support all families and their children (prenatal to age 5) in Virginia.